The Art of Gifting Naturally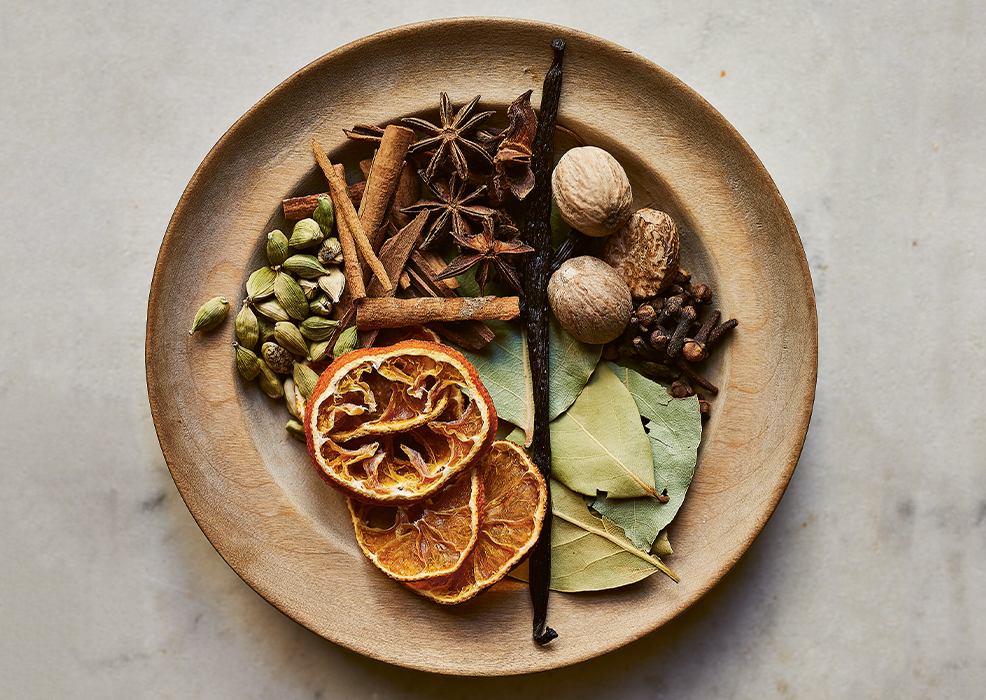 We love everything Angela Maynard puts out in the world, and were thrilled when she agreed to let us share one of her beautiful seasonal gift ideas as found in her latest book 'The Art of Gifting Naturally'. The book showcases over 25 handmade gifts, all made with recycled and sustainable materials that are simple enough to make at home. We've chosen to share her Mulling Spices for Wine recipe but she covers everything from jam-making and natural dyeing to lip balms and reusable christmas crackers. All photographed beautifully by @lobsterandswan.
Mulling Spices for Wine
Extract from 'The Art of Gifting Naturally' by Angela Maynard
Sometimes, it's the small heartfelt gestures as opposed to the extravagant ones that mean the most during the festive period, and this mixture of spices falls firmly into that category. Mulled wine is something that can be enjoyed in company and it is a favourite of mine. I look forward to it every year and see it as a real treat that encapsulates all the fragrant, spicy flavours of the time of year.
TIME: 30 mins (plus drying time)
MAKES: Sufficient to spice one bottle of wine
You will need:
1 large cinnamon stick, or 2 small ones
2 star anise
4 whole cloves
Lemon rind
2 orange slices
1 nutmeg, grated
1 vanilla pod, split
5 cardamon seeds, crushed
1 bay leaf
4 tablespoons caster sugar
Small Masons jars or herb jar
Equipment:
Sharp Knife
Peeler
Wire rack
Baking tray, lined with baking parchment
For gifting:
Ribbon
Gift tag
One: Thinly slice the oranges
Two: Use a peeler to remove two strips of lemon rind and slice into smaller strips
Three: Place lemon rind and orange slices on a wire rack, on top of a baking tray lined with baking parchment and cook in the oven at 80°C (175°F/gas ¼) for 4-6 hours until they are firm and dry but haven't browned. Allow to cool. 
Four: Put all the ingredients into the jar, arranging them to ensure the contents can be seen and that it is aesthetically pleasing.
Five: For gifting, add a ribbon and a gift tag, detailing the following instructions:
'Add mulling spices to a bottle of red wine in a large saucepan with 250ml (8 ½ fl oz/1 cup) orange juice (to taste). Warm over a low heat for 10 minutes.
Remove from the heat and leave to infuse for about 30 minutes.
To serve, reheat without boiling. Once at the required temperature, pour into mugs or heatproof glasses. Garnish with a slice of orange of lemon.'
Enjoy!
For more of Angela's beautiful gift ideas and/or details on how to purchase the book see her Instagram @botanyshope5. 
Cultural Wildlife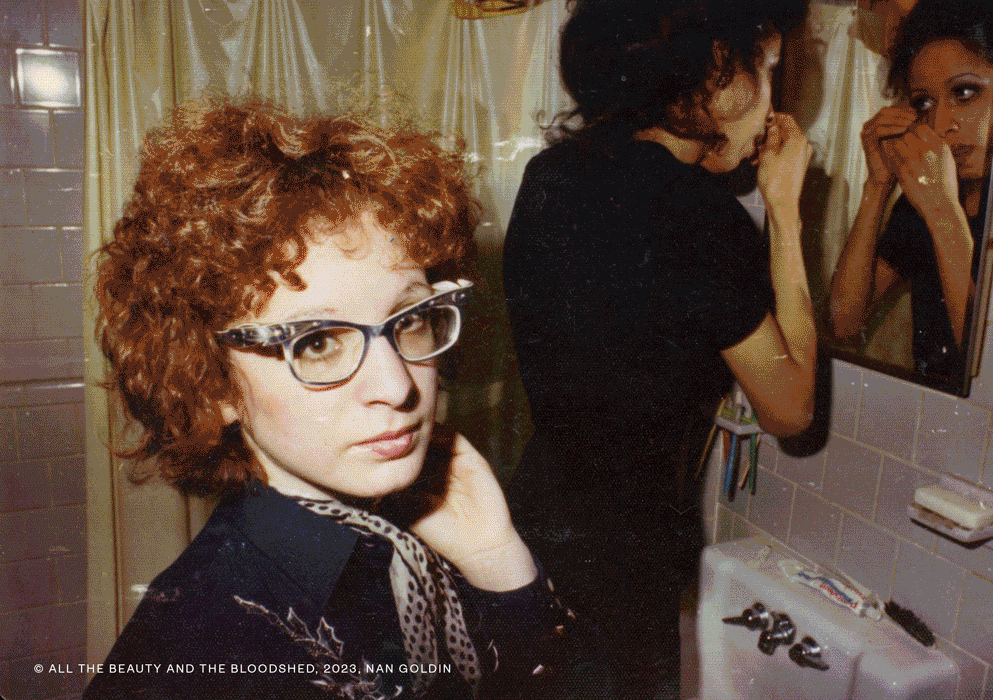 Like a Greek Oracle, we've looked into our Cultural Crystal Ball to bring you some top tips on the most exciting things to look out for culturally in 2023. We can safely predict that this is only the tip of the iceberg and we'll be sharing more recommendations with you throughout the year! 
All the Beauty and the Bloodshed – In Cinemas from 27 January 
Starting with a project on the Margaret books, we're honoured to have the opportunity to work with Altitude Films on the release of the incredible documentary, All the Beauty and the Bloodshed. This truly amazing film about the photographer Nan Goldin is a portrait of her life and work and also charts her activist work against Oxycontin and opioid addiction in the US and the Sackler family's role in this. The film is being released on 27 January and we are running a grassroots marketing campaign to build awareness and audiences for this extraordinary film, directed by Oscar-winning filmmaker Laura Poitras. 
Andy Warhol Textiles at Fashion & Textiles Museum – Opens 31 March
We can't wait to learn more about the little unknown and virtually unrecorded world of textile designs by pop artist and icon Andy Warhol. Dating from his early career as a commercial designer and illustrator, the exhibition will include over 45 of Warhol's textile patterns from the 1950s and early 1960s, depicting an array of colourful objects – ice cream sundaes, delicious toffee apples, colourful buttons, cut lemons, pretzels and jumping clowns.
Hilma af Klint & Piet Mondrian at Tate Modern – Opens 20 April 
This new exhibition will explore the powerful work of two groundbreaking modern artists, including the visionary Swedish painter Hilma af Klint and Dutch painter Piet Mondrian. If you can't wait till April, we recommend watching Beyond the Visible, the fascinating documentary about the life of Hilma Af Klint, from her painting to her spiritualist practises, which we worked on the publicity for and which is available to view courtesy of Modern Films. 
Factory International – Opens in June 
Opening in Manchester in June 2023, Factory International is a brand new, global destination for arts, music and culture, where audiences will be invited to see some of the world's most exciting artists push the boundaries of possibility. From the team behind the Manchester International Festival, we can't wait to hop on the train to see this amazing new cultural space for the UK open its doors. 
Barbie – In Cinemas from 21 July 2023
Are we excited for this movie? Yes we are. 
Skateboard at the Design Museum – Opens 23 October
The first exhibition to chart the design evolution of the skateboard from the 1950s to today. Showcasing innovative skateboards and components, alongside skate photography and video, complete with original soundtracks, it will track how skateboarders have taken over sidewalks, swimming pools and skate parks designing new boards to suit their performance, style and surroundings.  
The annual City of Culture baton has now been passed to Leeds, who will present their edition of cultural and creative arts programming throughout the year. Bring it on Leeds!
On our stereo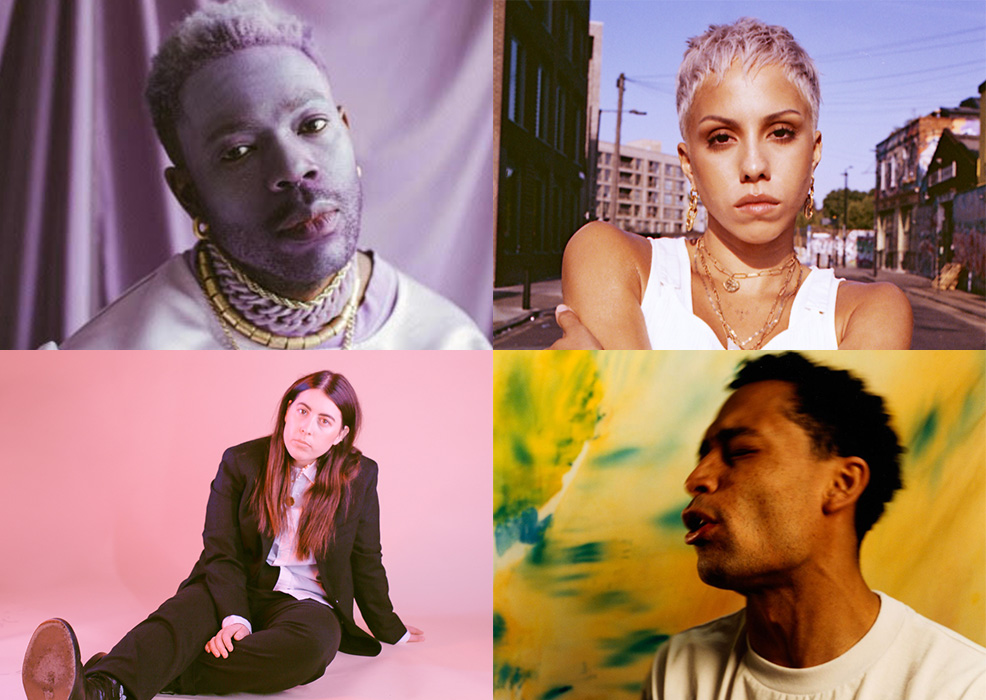 Our winter playlist has been curated by Other Voices, the magical, internationally acclaimed winter music festival hailing from Dingle.
Artists pictured from left to right: Mauvey, Poppy Adjuda, Sorcha Richardson, Loyle Carner.
Margaret Christmas Gift Ideas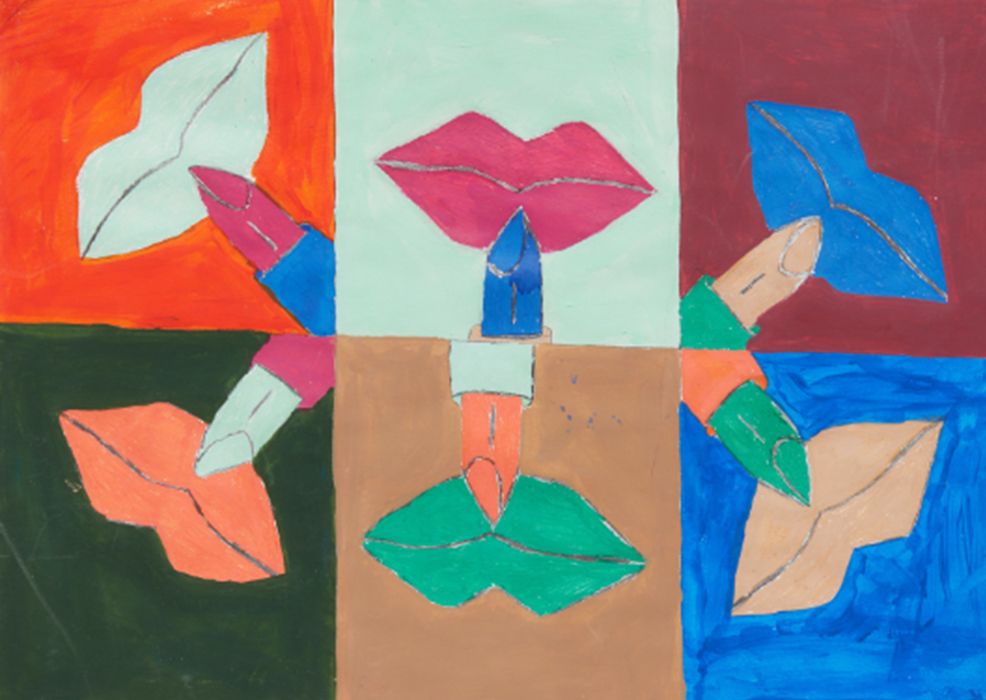 Each year the Margaret team puts together their ideas and tips for Christmas shopping – with a focus on sustainability and supporting independent, local businesses. This year, we've curated a pick of our favourite gifts which 'give back' – with each item supporting a charity or social enterprise through their sale
Soap Co's luxury skincare brand that is good and does good: All profits are reinvested into employing, training and supporting people with disabilities to build skills, confidence and independence. Soap Co. currently employs 114 people across the country.
BGP and Miss Patina have brought us a pin badge of a cat. The cat is wearing a cape. The cape is a period pad. Honestly, what more do you want for Christmas? They also have some super nice art prints.
'Hands Off The Artwork' T-Shirt
STARS Dorset, a charity supporting any one locally who has suffered any form of sexual assault or abuse, ran a design competition looking at the theme of 'consent', with the winning designs turned into t-shirts and merchandise for the charity.
Cook School x The Meringue Girls
Star bakers The Meringue Girls have collaborated with Cook School, a not-for-profit organisation that helps children to understand food and how to cook, for a better life and healthier planet. You can buy their lovely Jammy Dodgers bake kit here! 
A charity we've worked with over the years, War Child recently launched their Shop For Good, which has a great range of designer t-shirts, candles and prints which all support their work with children in regions of war. 
Age UK's 'The Fan Club' art print at Wolf & Badger
In a world which can right now feel so restricted and lonely, remember you are always part of a Fanclub! Inspired by communities, unity togetherness, and playfulness, Age UK have created this lovely print.
A Margaret favourite, ARTHOUSE Unlimited is a charity that represents a collective of artists living with complex neuro-diverse and physical support needs. The artists work alongside instructors to create artworks which are developed into designer products for sale. Often humorous, they are always beautifully designed and packaged:
Koestler Arts exhibition prints and artworks 
Koestler Arts is the UK's best-known prison arts charity, encouraging people in the criminal justice system to change their lives by participating in the arts. Their annual exhibition, currently on display at the Royal Festival Hall on the Southbank, has this year been curated by the artist Ai Wei Wei, with all original artworks and prints raising money for the charity.
Cute badger alert! This unique hand painted Badger Pencil Pot is for the wildlife lovers in your life, with proceeds supporting the Samaritans vital work.
A Look Back on 2022 – Margaret Projects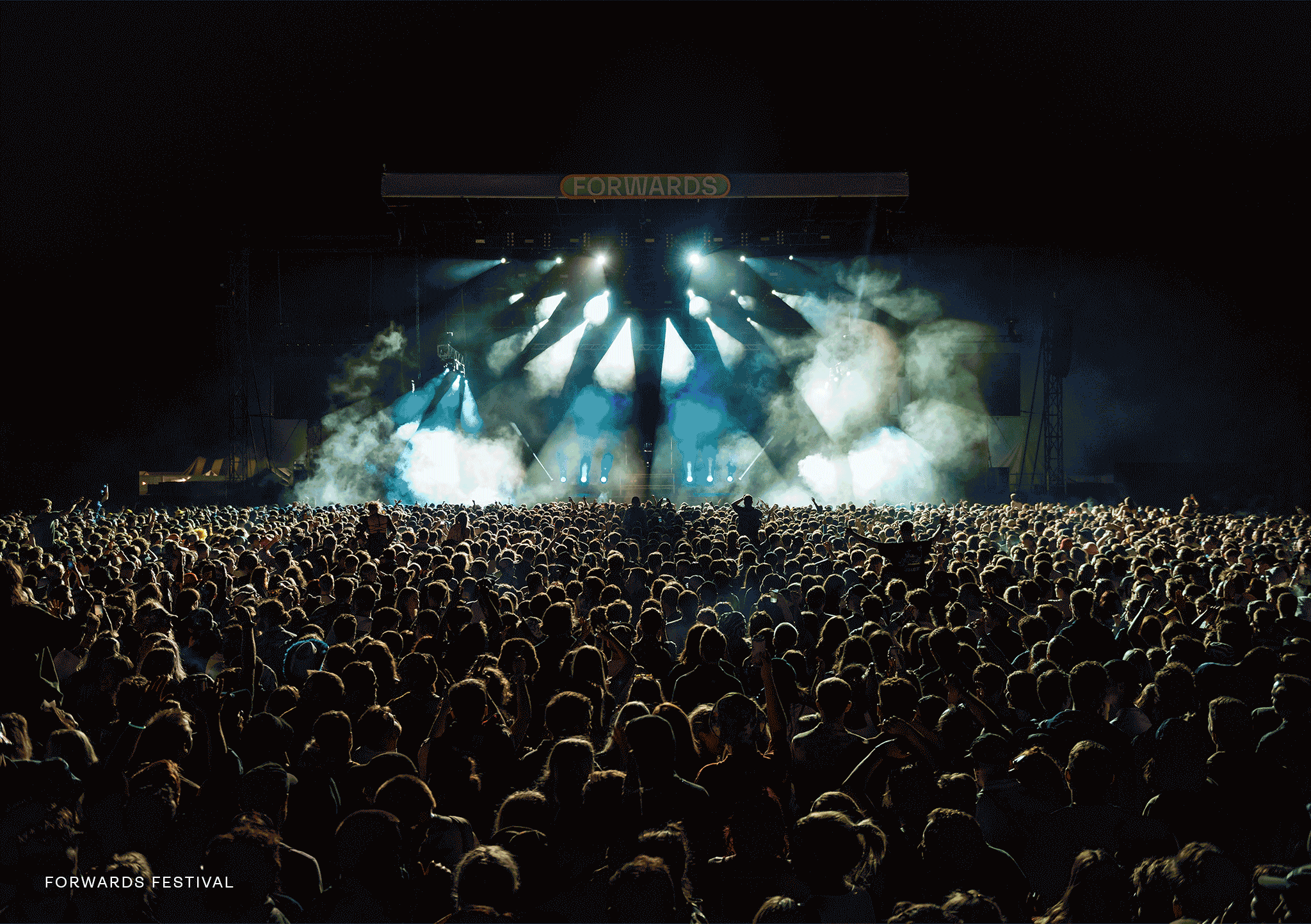 Brand campaigns for Levis, Popworks and Polaroid, collaborations with Corbin Shaw, Andrew Hudson, Vanessa McKeown, Hamish Powell and a pro bono animated, digital campaign celebrating mushrooms for charity GROW.  New working relationships with Good Hotel, Somerset House, Thames & Hudson and The Garden Museum not to mention a whole host of amazing film releases, exhibitions and festivals we've been lucky enough to promote. What a year!
Brand Campaigns 
Levi's LDN campaign concept saw us working with artist Corbin Shaw to celebrate London's diverse communities and mark the relaunch of Levi's Regent Street store. Covering London buses, an Oxford Street tube takeover and Metro cover-wrap, you couldn't miss the denim! 
For Popworks, we commissioned illustrators for an Out of Home and online campaign, including the brilliant Andrew Hudson and Vanessa McKeown who amongst other things created a puffa out of the snack packets.. 
For Polaroid we commissioned floral artist Hamish Powell to raise awareness for their Green Duochrome film edition with 'Cultivation of Self' and took the brand into a new entertainment space with the launch of Polaroid Music. 
As part of our 1 % For the Planet commitment, we teamed up with the charity Grow and commissioned eight brilliant illustrators for a pro bono animated digital campaign to help launch their new, nationally recognised mushroom cultivation AQA qualification. 
Destinations with a Difference
2022 has allowed us to work with a unique set of destinations with a difference, from our ongoing work for the award-winning Birch in Hertfordshire, to a new partnership with the social enterprise Good Hotel, whose sites in London, Antigua and Guatemala City support a hospitality social enterprise and school; and Fora Space, whose annual wellness festival included a special event with Shon Faye and Grace Campbell, curated by Margaret.
Film Releases
The cinephiles amongst us have loved working on press and marketing campaigns for an incredible array of films for clients including Modern Films and Dogwoof. Ranging from an impact partnerships campaign for Ryusuke Hamaguchi's Oscar and BAFTA-winning film, Drive My Car to publicity for beautiful French documentary The Velvet Queen, which followed snow leopards in Tibet with a soundtrack from Warren Ellis and Nick Cave; we have also PRed the Australian feminist revenge western, The Drover's Wife, Thomas Robsahm's no-holds-barred documentary, a-ha: The Movie, the wonderful Morricone tribute, Ennio, and a campaign for recently censored Chinese film, Return to Dust. 
Cultural Institutions
We've launched an amazing programme of exhibitions for our retained client The Photographers' Gallery including Chris Killip, a retrospective; the digitally-driven How To Win At Photography, as well as opening their new outdoor gallery space, Soho Photography Quarter. 
Meanwhile at Somerset House, we've produced a range of digital projects and content commissions, including the launch of new digital art platform, Channel, a live streamed series of Upgrade Yourself events and directing trailer videos for the current Horror Show exhibition. 
We've also loved working with the Garden Museum on a PR and influencer campaign for their annual British Flowers Week installations, and publicised three fantastic book titles for arts publisher Thames & Hudson, including Make, Break, Remix, Fiona Bae's fantastic showcase of Korean style. 
Regional PR Campaigns
We've enjoyed regional work including a PR launch for Invisible Dust's Wild Eye art and wildlife project, which launched along the North Yorkshire coast in partnership with English Heritage and the Yorkshire Wildlife Trust and new commissions by artists Ryan Gander and Juneau Projects; work on a new contemporary arts hub for Northampton, NN Contemporary Art, which will launch in late 2023 and campaigns for our ongoing client, Falmouth's National Maritime Museum Cornwall.
Music and Arts Festivals
We've partnered with three pioneering and creatively uncompromising live music and arts festivals, including the launch of hot new contender FORWARDS in Bristol, which we publicised on behalf of Team Love and AEG; alongside the extraordinary and intimate experiences of Ireland's Other Voices and Body & Soul, which saw us taking memorable press trips to the beautiful environs of Cardigan Bay, Dingle and County Westmeath respectively.
Global Press Campaigns
We've travelled to New York to publicise Marshmallow Laser Feast's world premiere of Evolver at Tribeca Festival; led the campaign for the Malta Pavilion at the 2022 Venice Biennale of Art; and an adventurous project for this year's Lofoten International Art Festival, which launched at a women's prison in Venice, before travelling north to an archipelago in the Norwegian Arctic Circle. 
A big thank you to all our fantastic clients that we've had the pleasure of working with this year – we can't wait to see what 2023 has in store! 
Margaret Meets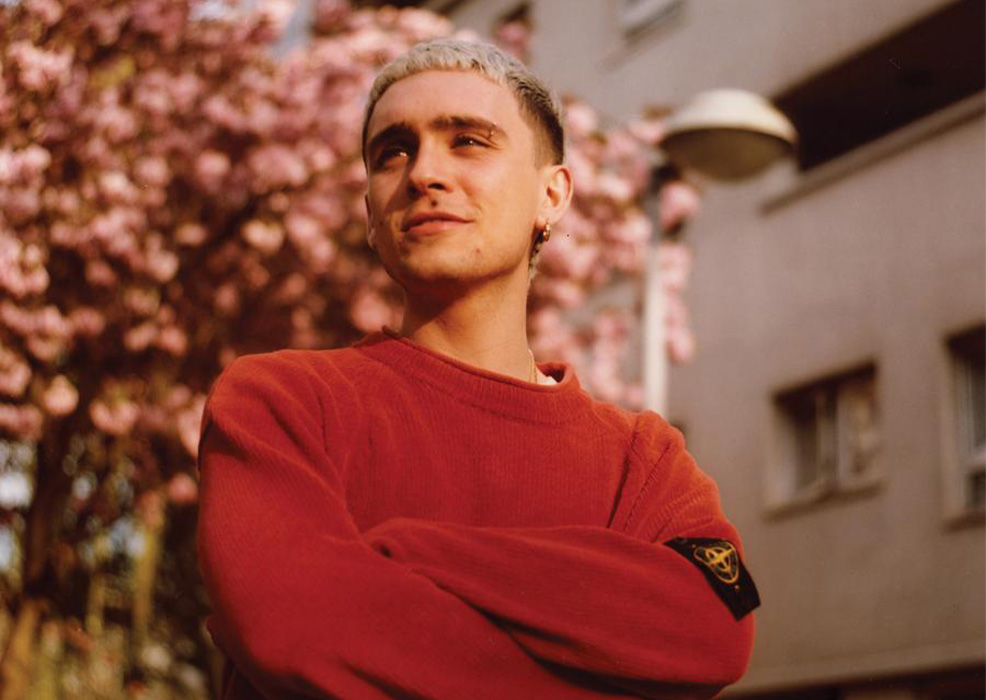 A few months back we had the pleasure of getting to collaborate with one of our favourite creative thinkers Corbin Shaw for our 'LDN in Levi's' project. As well as being a joy to work with, he's an inspiring person to chat to (and a mean boxer and dancer) as we discovered when we sat down with him recently.
Starting right at the beginning… How did you get to where you are now (a successful artist) and do you have anyone/anything to thank for this?
To be honest I don't think I can fully call myself an artist. That title has so much weight to it. I just make artwork. Artwork about my life, or what I'm interested in or have noticed in the world. I make art that I'd wanna buy. I guess people to thank would be my mum. I wouldn't be a creative without my mum. When I was really young I was super hyperactive and my mum would sit me down and make me draw to calm me down. She made me look at the world a bit differently. My mum is so creative. She's a barber. She's always telling me she's a sculptor, but with hair. She's not wrong. She's incredibly talented. She's cut hair since she was 16. She's a massive inspiration to me. My mum made me take notice of everything around me. I love you mum.
How important was becoming independent and representing yourself? We were interested to read how you want to alter the landscape of the modern world. How do you find navigating that whilst still being able to stay true to who you are and where you came from? Particularly now living in London and inevitably being pulled into that scene as a successful contemporary artist.
I think I just wanted a way of making my art more accessible from a price point of view and giving myself more freedom to make whatever I want to make. I don't always want to be the lad who makes flags. I've got more oil in my lamp then that. I wanna be able to exhibit back home in Sheffield and even overseas. I wanna make art with the public. I wanna make performance. I wanna make art for arts sake not for the money. I wanna connect with people. You get me. In terms of 'staying true' I think personalities, opinions, taste, politics evolve. You have to. You can't stay stagnant. A part of me will always remain but I will continue to grow. Look I still love Yorkshire tea, Sheffield United and roast dinners. I just might have a nut roast instead now.
Who and what inspires you at the moment? Do you get to take in any art yourself or do you prefer just to think about your own practise, interests and what's going on around you?
I don't know really, art imitates life. The role of the artist is to notice things. Make hot takes. Look at present and history. Compare and contrast. Don't get too stuck in the past. For inspiration I look to pop culture in general, footballers, footballer's wives, politicians, musicians, reality tv stars, tik tok, people down at the pub, my mum and dad it's all the same to me.
If you weren't doing what you do, what else might you be doing? Any special or unexpected other talents?  Are you any good at football? 
Crap at football actually. I'm a good boxer and dancer. I think. If I wasn't making art I'd probably be working with my dad welding or something.
Talking of football, are you watching the World Cup? Mired as it is, being in Qatar. 
I am watching the World Cup and I am aware of what has happened and who has suffered as a result of this World Cup. The 6500 migrant workers who have died from Sri Lanka, Pakistan, India, Nepal, Bangladesh and the conditions they had to live and work in. I've made a flag to spread the statistics on this World Cup that I'm putting up for the next match. I'm gonna try to sell the flag and some patches I've made to raise money for the families who have been affected by the death of their loved ones whilst building the Stadiums and Infrastructure.  All the money will go to Amnesty International. FIFA GIVE US OUR GAME BACK!
Any as of yet unrealised dream collaborations? And what's next for you?
Working on one at the moment and I'm so excited. Not saying owt. But my dream collab would be Martine Rose. 1 million per cent, I love what she does.
Margaret + Emmely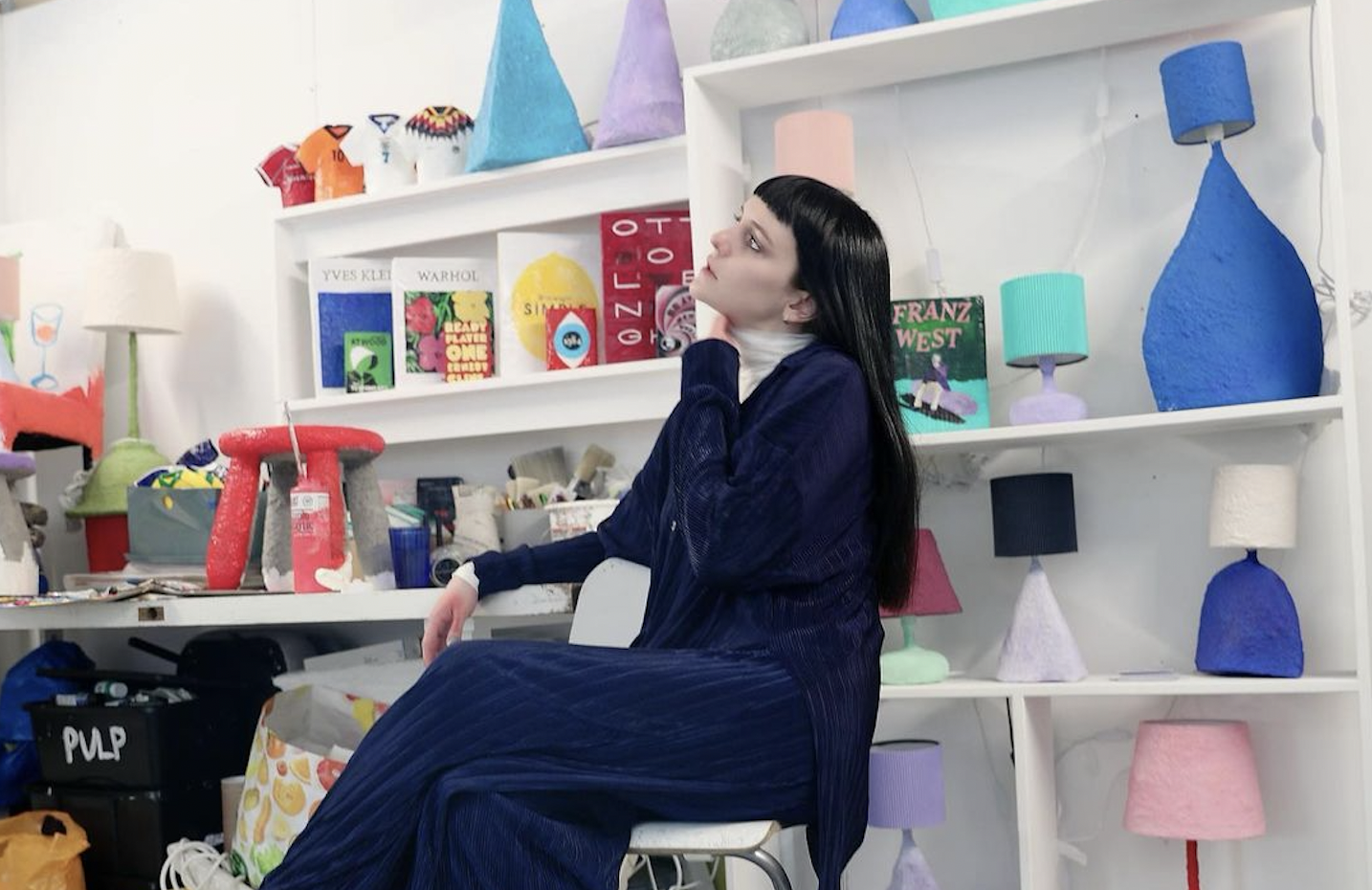 We recently discovered multidisciplinary artist and football coach 
Emmely Elgersma
 (what a woman!) and love her bright and cheery papier-mâché creations.
 So when trying to decide what we wanted to create for our Christmas gifts this year it was a no-brainer – Christmas tree baubles with Emmely of course!
She just had to get a Guinness world record-breaking giant papier-mâché Gareth Southgate out the way first (!) and then we were next up… We're just waiting for the paint to dry and then we'll be giving away four of our finest baubles – see our Instagram to be in with a chance…
Margaret + Emmely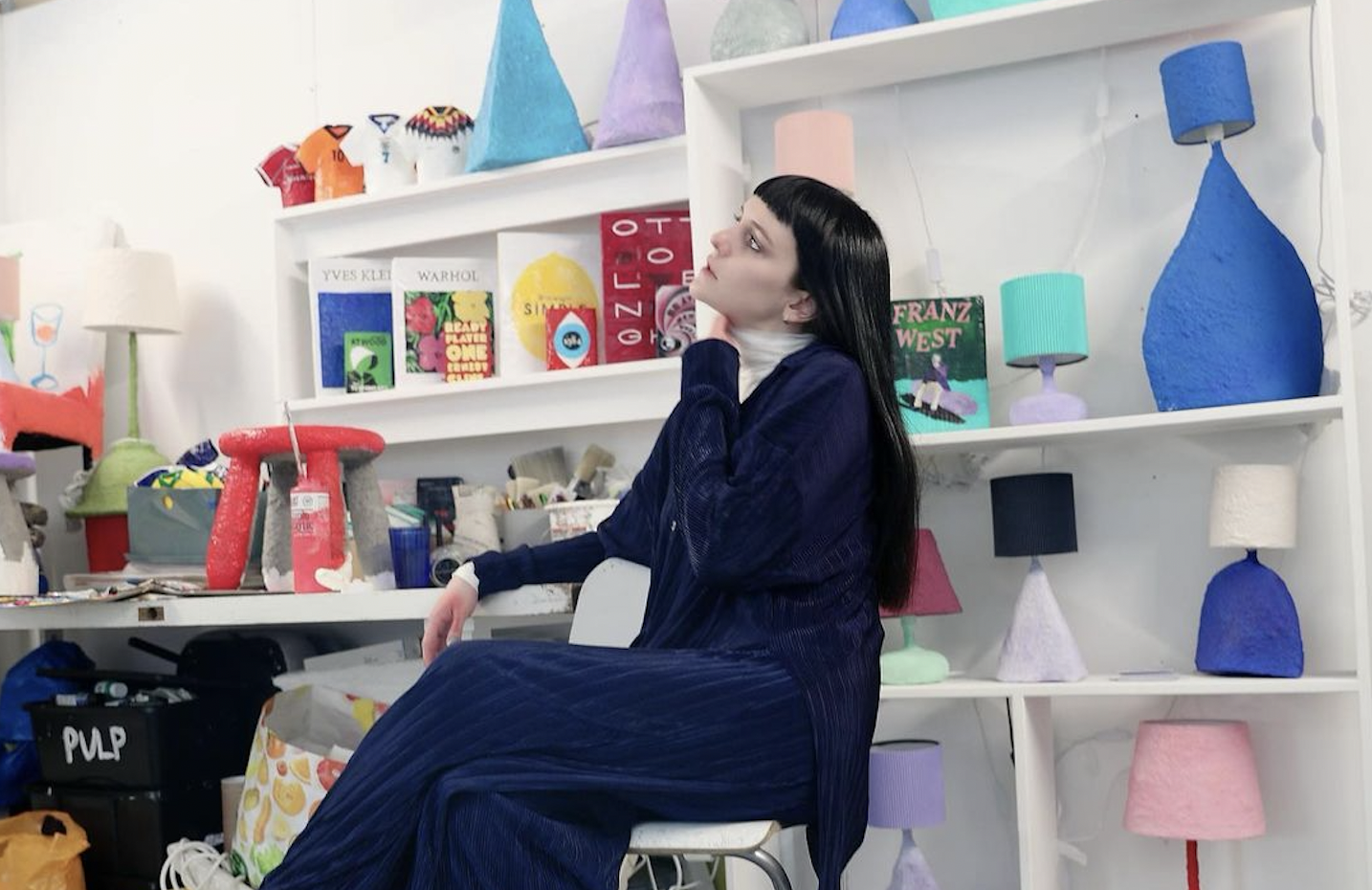 We recently discovered multidisciplinary artist and football coach 
Emmely Elgersma
 (what a woman!) and love her bright and cheery papier-mâché creations.
 So when trying to decide what we wanted to create for our Christmas gifts this year it was a no-brainer – Christmas tree baubles with Emmely of course!
She just had to get a Guinness world record-breaking giant papier-mâché Gareth Southgate out the way first (!) and then we were next up… We're just waiting for the paint to dry and then we'll be giving away four of our finest baubles – see our Instagram to be in with a chance…