The Story of Margaret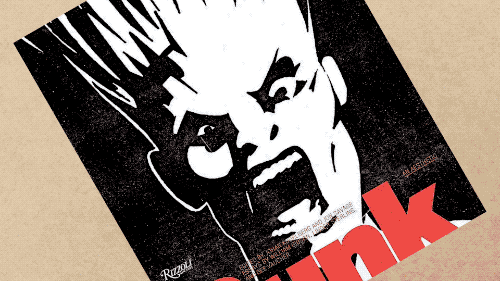 We're often asked who we are and where we've come from, so on the occasion of our 15th birthday we enlisted the help of filmmaker (and former Margaret) Alyn Horton to help us tell our story and indulge us with some of our favourite cultural moments to date. Check out the full animation via our Instagram.
Margaret's Party Playlist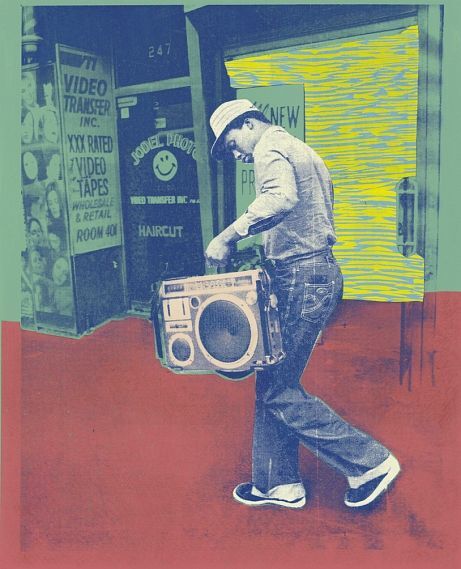 Margaret's Party Playlist is the ultimate guide to electrifying and unforgettable party vibes.  
Margaret Meets: Olly Dixon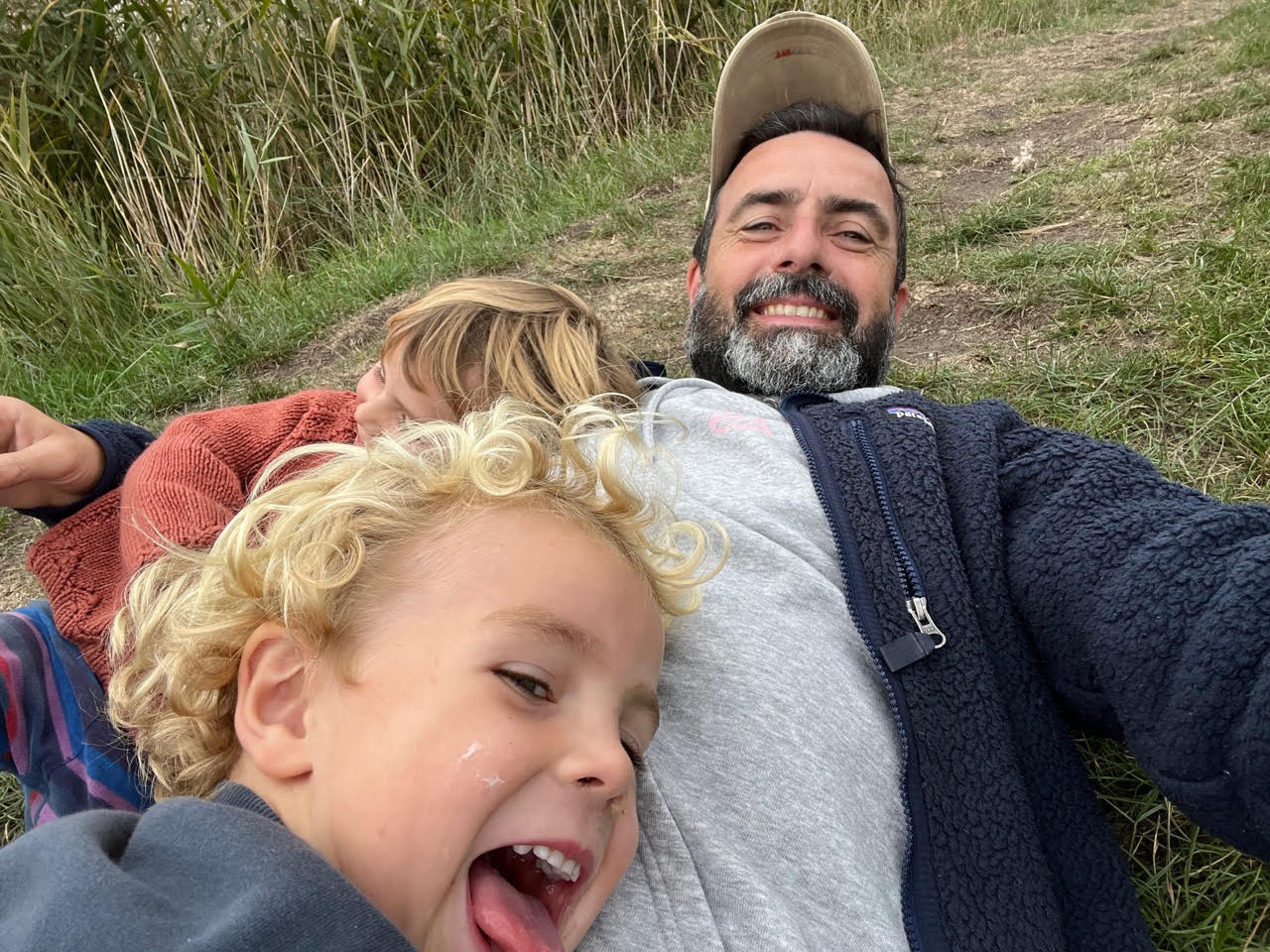 Olly is the Co-founder of Something & Nothing, a good-looking, tasty and innovative soda and spritz drinks brand. However prior to that (and we like to think one of his crowning achievements) was to help birth and then steer our very own Margaret. Five years on from making his wizardly leap into bubbling liquids we caught up with him to talk about fond memories and new forays…
How has your average day changed since your heady London Margaret days? What might it look like for you now that you've moved industries and location? 
I suppose the most profound change since leaving Margaret is that I now have kids and live in Suffolk. I work from home 3-4 days a week and go for a run most of those days. I can be amongst the trees, wildflowers, sheep, cows and meadows 2 minutes from my house which I love. Something & Nothing is very much a cultural brand so some of what I'm working on and thinking about day-to-day hasn't changed that much. But I do now spend a lot of time having conversations about sales targets, raising money and production and logistics. Over 50% of our business is in the US so I'm also on a few late-night calls these days.
We salute you for going on to set up your own global drinks business, what would your advice be for any young entrepreneurs out there thinking of starting their own business?
Ignorance is a really underrated quality for an entrepreneur. If you knew what it would be like at the start I'm not sure you would do it. It can be brutal and to be honest in some ways the more success you have the harder it becomes. You are always looking forward, which I think is in the DNA of an entrepreneur and what drives your idea and business, but it does mean you are never satisfied. There is always the next month, the next goal, the next mountain. You have to find ways to manage that obsession for your own well-being and your relationship with family and friends. There is something exciting about seeing the thing or idea you had come to life in the real world, so my main piece of advice is to keep focused on that, 'the work' 'the idea' 'the thing'. Don't think too much about the potential outcome or success, that will take care of itself if you got the first bit right. And always always be open to advice and other people's experience, you don't have to follow it, but listen and remain curious. 
As well as co-founding Margaret you juggled a career in music (as one half of the Filthy Dukes) as well as a move to Norway, any other as yet unfulfilled dreams or talents you want to share with us? 
Ha, I still harbor a small dream to come back as an old DJ, playing 4 gigs a year. I miss playing festivals. My wife Scarlett has started an organization called Grow Cook Eat which teaches kids from all backgrounds about growing, cooking and eating food from scratch. I would love to have some time to get more involved with that and maybe own some land in Suffolk and re-wild it, watch nature take over.
You're a busy man, often wearing a number of hats how do you (/do you) manage to avoid burnout?
Well, I have burned out. Once at Margaret when I somehow thought I could DJ at the weekends (sometimes in multiple countries) and come into the agency as normal Monday – Friday. I crashed so I had to change my lifestyle and reset. I stopped djing, stopped drinking for a year, cut out caffeine and sugar and had a lot of acupuncture. 
I now get a sense of when I need to take it easy, I don't really drink any more and as I said I run quite a lot. 
Also although kids are exhausting particularly two energetic boys of 3 and 5, they are a great distraction. They don't care about your work or any adult nonsense. I find them a great reset every day and a reminder of what's important – their view of the world is simple, profound and full of joy (most of the time). 
Please can you indulge us on the occasion of our 15th birthday with a few of your best memories of your century spent at Margaret?
Harry Benson (legend) – announced to the agency that Toast was trending 
Drinking Whisky and smoking a massive joint with Howard Marks on the Diesel Tour
Dizze Rascal performing Rappers Delight with The Sugar Hill Gang for the Sony Walkman Party
The Darkest Nights Bowmore experiential events with all the actors in that amazing house in Spitalfields
The Auchentoshan whisky-tasting events with Mr Lyan, Dunne Frankowski etc were really special and ahead of their time
Booking Simian Mobile Disco on a wrong night for the VW event was less fun.
Our 5th Birthday in Northumberland was brilliant, walks, food, quite a lot of booze and a trip to an amazing observatory on the cloudiest night of the year 
As well as offering creative direction, leading campaigns and all that goes with co-running an agency you also always used to do our Margaret playlists.  Any recent sonic discoveries you can share with us? 
Brian Eno & Fred Again – Secret Life 
Kieran Hebden & William Tyler – Darkness Darkness
Tina Turner – Whole lotta love 
Foul play – Feel the vibe (again)
The soundtrack to The Gallows Pole
Cultural Wildlife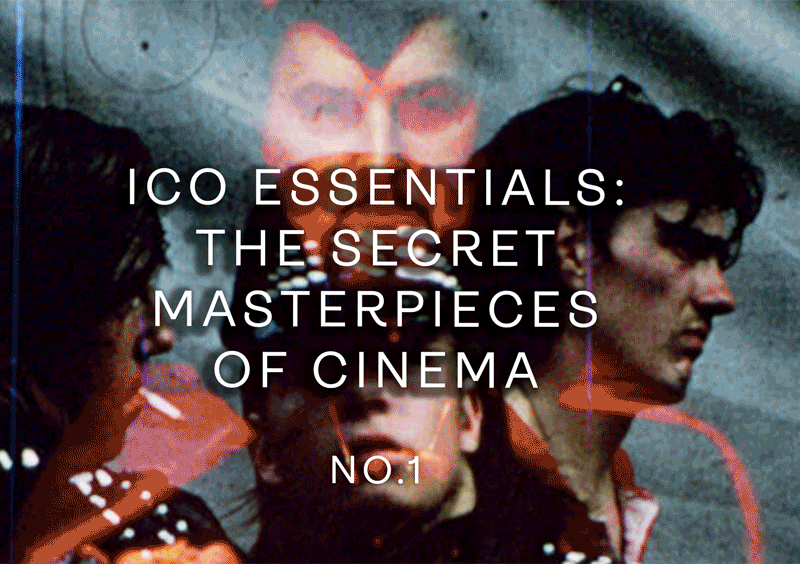 Our regular Cultural Wildlife can usually be seen putting one ear to the ground and an eye to the future. For this edition, we're taking a moment to reflect back on some of our most influential cultural projects and memorable arts launches which still resonate and come highly recommended today!
Here are 15 gems from the Margaret cultural archives, that you can still watch / read / research / listen to and generally be inspired by right now.
NO.1 ICO Essentials: The Secret Masterpieces of Cinema
Featuring six themed programmes of artists' films, including restored classics and influential gems, this curated series featured revelatory and ground-breaking works, which have influenced countless artists and films throughout the 20th century. Delve into this essential viewing list here.
NO.2 Fashion in Film Festival
An exhibition, research and education project based at Central Saint Martins, Margaret launched If Looks Could Kill: Fashion in Film Festival in 2008. Still programming today, be inspired to watch classics such as William Klein's Qui Etes Vous, Polly Maggoo?, Irma Vep in 1915's Les Vampires, Dario Argento's landmark Italian horror The Bird with the Crystal Plumage and Cindy Sherman's Office Killer, through the lens of fashion here.
NO.3 Beauty is in the Street 
One of the first books we publicised in an ongoing collaboration with curator, editor and archivist John Kugelburg, Four Corners' Beauty is in the Street is an incredible visual record of the activist posters created by the Atelier Populaire, involved in the Mai '68 Paris protests, many of which are now landmarks in political art and graphic design.
NO.4 Home of Metal
An ongoing programme recognising the West Midlands as the birthplace of global Heavy Metal culture, we publicised two major international exhibition programmes on behalf of Capsule in 2011 and 2019. We can't wait to see their next collaboration with the Birmingham Royal Ballet, as they co-produce the recently announced Black Sabbath – The Ballet!
N0.5 Helvetica
Gary Hustwit's feature-length documentary about typography, graphic design and global visual culture is now a seminal film in its field and still going strong! We worked on the UK publicity for this feature by Hustwit, who has also made films about Robert Moog and Dieter Rams.
NO.6 Manifesto
The first film we worked on with Eve Gabereau as she launched her new distribution platform, Modern Films, Manifesto, starring Cate Blanchett in 13 different roles, was originally a multi-channel installation by artist Julien Rosefeldt. Exploring the history of artist manifestos, we launched the film at Tate Modern and with a BFI London Film Festival red carpet premiere. You can watch it online now via Modern Films.
NO.7 Film London Jarman Award
Collaborating with Film London and the Whitechapel Gallery on the Jarman Award for five years, the annual prize is now a fixture on the contemporary arts calendar and a prestigious prize recognising the most innovative and timely artists working with moving image. The 2023 prize will be announced later this year but last year's winner, Grace Ndiritu, is currently part of All About Love, a new project we're working on with Buildhollywood, which sees large scale billboard takeovers from artists across 5 UK cities.
NO.8 The House of St Barnabas 
In 2013 we helped launch The House of Barnabas, a new imagining of a private members club which is now a well established social enterprise supporting those who have experienced homelessness back into work through a dedicated employment programme. 
NO.9 Saint Etienne: How We Used to Live / This is Tomorrow 
Saint Etienne, best known for their melodic pop music, have also produced a number of wonderful films over the years with their filmmaking collaborator Paul Kelly, which we have publicised and which bring together archive footage, twinkling soundtracks and essay-style voiceovers. You can watch two of our favourites, How We Used to Live and This is Tomorrow (made for the Royal Festival Hall's re-opening in 2008) here and here.
NO. 10 Bedwyr Williams at the Venice Biennale 
One of the most memorable and enjoyable projects we've worked on (and that is saying a lot!) we loved managing the publicity for Bedywr Williams' turn at the Venice Biennale in 2013 where he represented Wales via his project The Starry Messenger. An exploration of the relationships between stargazing and the home, the cosmos, and the role of the amateur in a professional world, it kicked off with an unforgettable performance art the Frieze Art Fair where Williams conducted a live autopsy on a human-sized cake in the shape of a curator. For all those other lifelong Bedwyr fans, you can follow his latest projects via his Instagram.
NO.11 White Riot
Rubika Shah's award-winning and energising film charts a vital national protest movement. Rock Against Racism (RAR) was formed in 1976, prompted by 'music's biggest colonialist' Eric Clapton and his support of racist MP Enoch Powell. We worked on its release and you can watch it now via Modern Films.
NO.12 PUNK: An Aesthetic Book 
Just one of a host of beautiful, music-inspired coffee table books we've promoted over the years, Jon Savage's Punk An Aesthetic charts the punk movement through art and design and is published by Rizzoli, who we also launched The Velvet Underground: New York Art for. For more cultural inspiration dedicated to the printed page, check out Jonas Mekas – A Dance With Fred Astaire Bob Stanley's Yeah Yeah Yeah and Enjoy the Experience: Homemade Records 1958 – 1992.


NO.13 The Lost Leonardo 
We worked on the UK release for Andreas Koefoed's extraordinary documentary, which tells the inside story behind the Salvator Mundi, the most expensive painting ever sold at $450 million, claimed to be a long-lost masterpiece by Leonardo da Vinci. From the moment it is purchased from a shady New Orleans auction house, and its buyers discover masterful brushstrokes beneath its cheap restoration, the fate of the Salvator Mundi is driven by an insatiable quest for fame, money and power. Essential viewing for understanding the art world, watch via DogWoof.
NO.14 King & McGaw 
In 2015 we helped Sussex-based King & McGaw, purveyors of the finest art prints and posters that you'll find in every museum shop and beyond, to rebrand and raise their profile as they developed their digital retail offering. From exclusive collections of posters by everyone from Warhol to Basquiat, and with special print partnerships which delve into the archives of Vogue, the Royal Horticultural Society, Penguin Classics and more, this is a one-stop shop for affordable and impeccably produced and framed art prints.
NO.15 Keyboard Fantasies
Emerging from years in isolation to an enraptured crowd, a transgender, septuagenarian musical genius finally finds his place in the world. Part biopic, part tour documentary, Posy Dixon's Keyboard Fantasies tells the time-travelling tale of this mystical musician and vocalist, as the present finally catches up with him and he embarks on his first international tour at the age of 74. Watch this beautiful film, which went on to be nominated for BAFTA and A BIFA while we worked on it and listen to sweet new music by Beverly Glenn Copeland, which has just been revealed in the last week. 
Rhubarb Chutney Recipe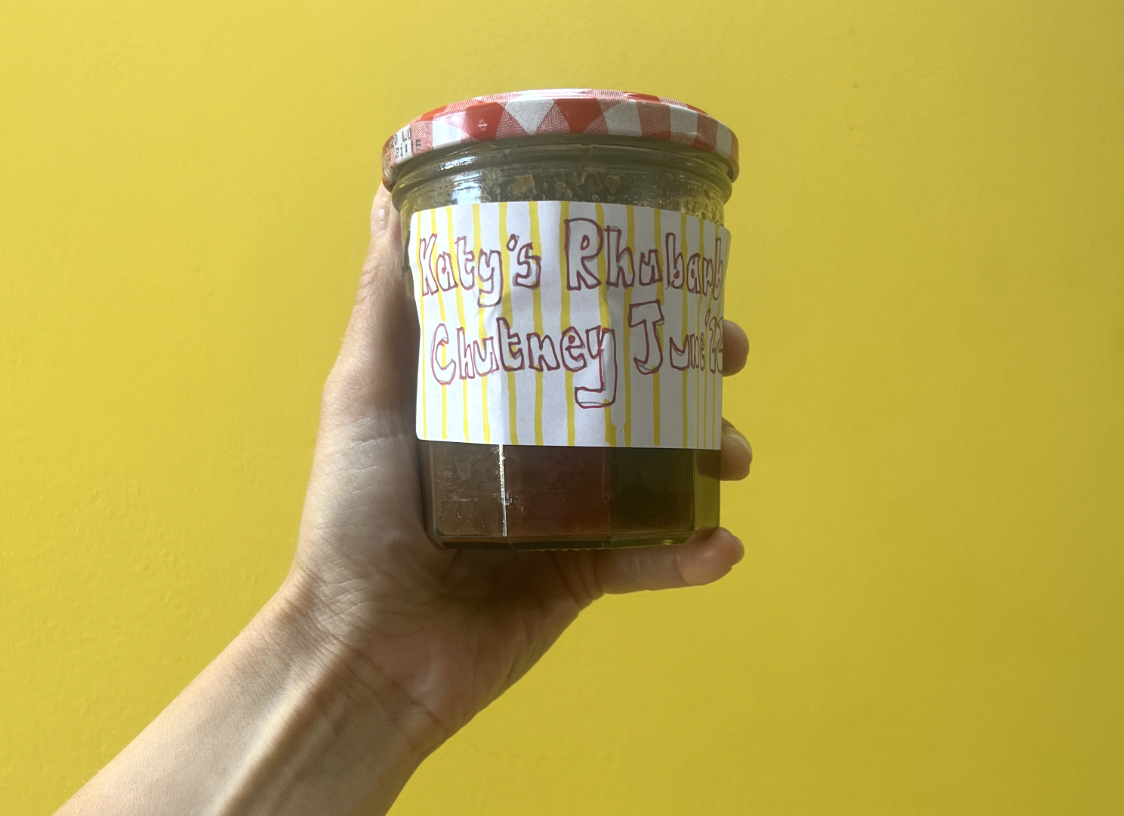 Makes enough for about 5-6 regular-sized jars and keeps for up to one year.
Ingredients:
1 kg rhubarb
675 g light muscovado sugar
2 med onions chopped
225 g sultanas
500 ml white wine or cider vinegar
2 tablespoons wholegrain mustard
1 teaspoon ground mixed spice
1 teaspoon ground ginger
1 teaspoon ground black pepper
1 teaspoon sea salt
¼ teaspoon cayenne pepper
Method:
Trim the rhubarb and chop into small 3-5cm lengths.  
Pop all the ingredients with the rhubarb into a large saucepan (note the smaller measure of cayenne pepper) 
Cook over a low heat until the sugar has dissolved (stir while you're doing this)
Turn it up to a gentle boil (not much more than simmering) and cook uncovered for about an hour until the chutney has changed to a golden brown, thick consistency. Stir it semi-regularly to ensure the mixture doesn't burn to the bottom of the pan.
Spoon into hot sterilized jars, cover and seal then give to all your friends to enjoy with cheese, happy days!