Reflections On Spring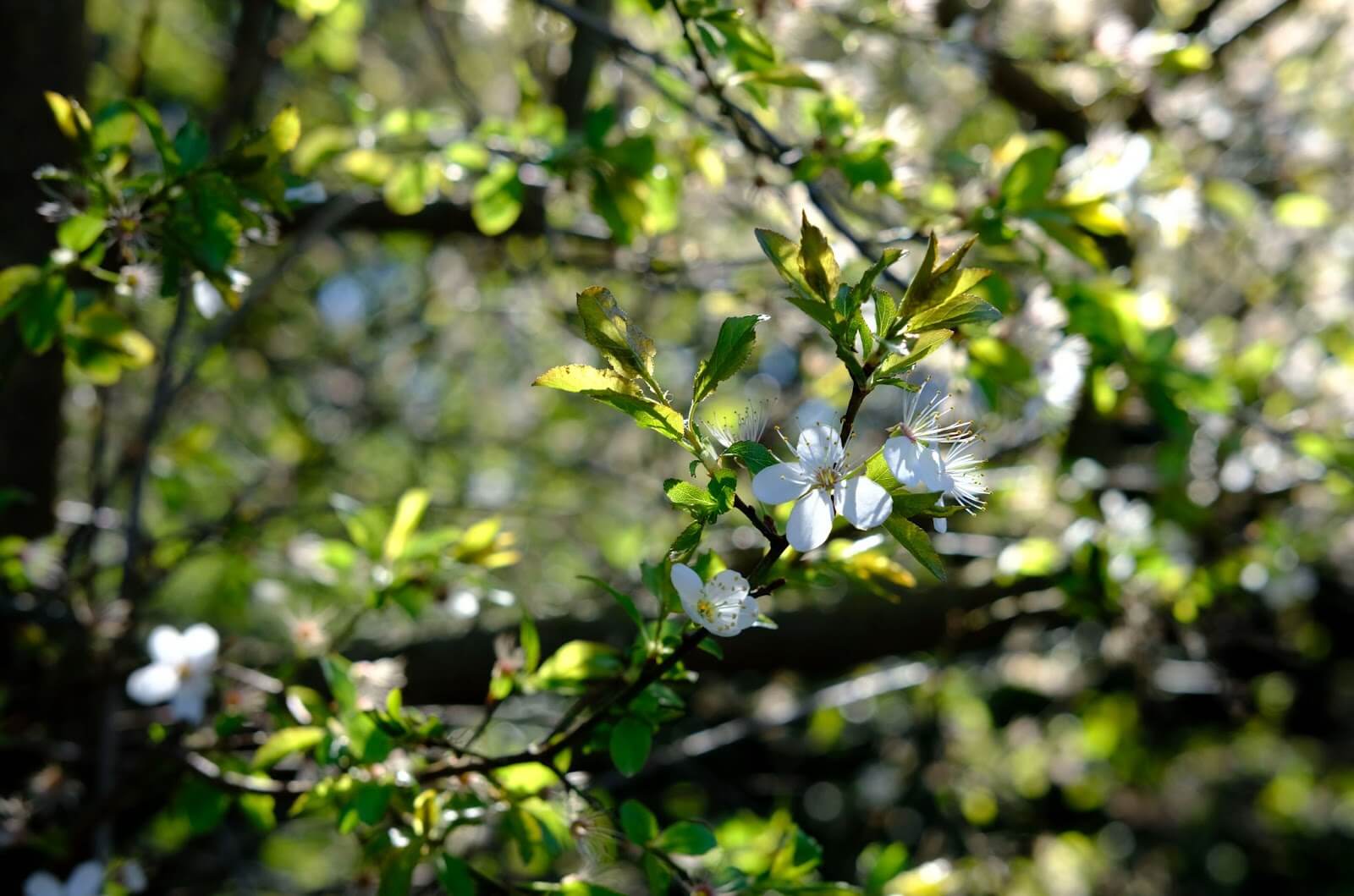 New year, for all its air of clean slates and resolutions, never feels like a fresh start. Instead, its cold days and long nights urge sweet inertia under the duvet, storing up sleep for the year ahead like a hibernating bear.
The British winter is a sluggish time, with every bright morning countered by concrete-clouded days that keep the sun at bay and drain the world of colour, leaving it faded, like old clothes too often washed. Heat and vitality are mirages glimpsed across an endless grey sea, and the idea that we will get there eventually (though maybe not till June, knowing the British weather) is as hard to grasp as the January mist. But one morning, you look out at the trees and see a soft pink ball of fluff sitting there, like candyfloss caught in the skeletal branches.
As you walk out to look – to press your face against those tiny petals, searching for the scent of renewal – you notice more colour – crocuses, lurking in the mud, tiny but so golden bright they change the look and feel of everything.
This is when the new year really begins, when hopes, vague and cloudy, coalesce into something almost tangible. You arrive at work and realise you've walked there comfortably gloveless, and in the afternoon, the sun warms the back of your neck for the first time in months, its heat soaking into your skin like an elixir.
The air, less icy now, smells vaguely of hyacinths – it's not the siren scent of summer flowers, seducing you to stop and lie lazily among them, but a hint of the unbuttoning to come, and for now, it's enough. Bees appear as if from nowhere, brightly industrious as they dive between the blooms, and, in the lifeless flowerbeds, armies of insects begin their incessant marching. If summer is an afternoon, sated and languorous, April is the moment, mid morning, when you finally feel awake, and the day stretches ahead, bright with possibility. At summer's height, the subtle scents of Spring will seem insignificant, its colours muted and pale, but now, candescent against the dour dark of winter, they're everything we need.
Read more of Retts Wood's Love Letters to Life here
Margaret Brand Spring Clean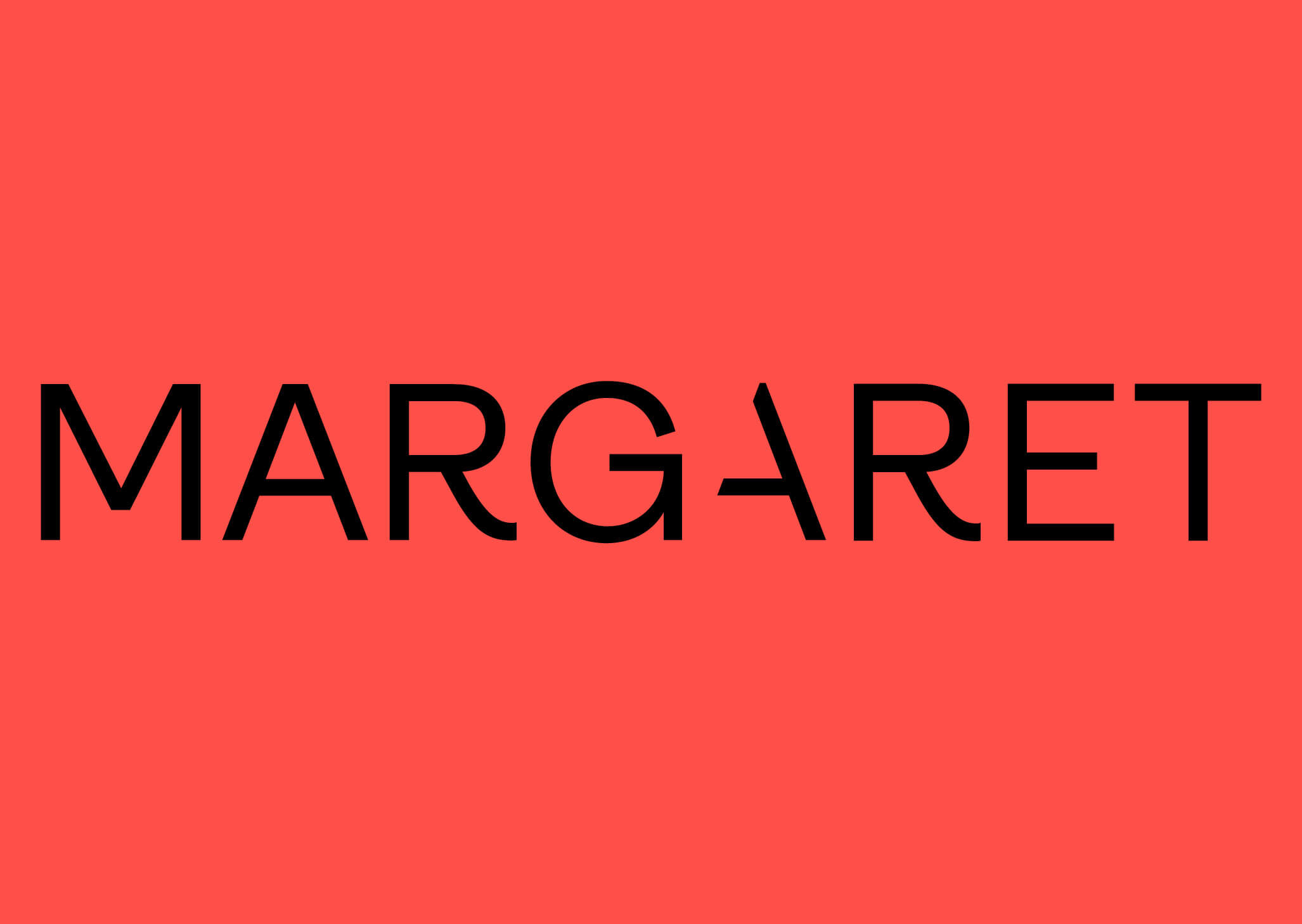 Okay so perhaps just a little more about us. But we are very excited to be able to share our new look which we've created in collaboration with old friends and visual makers NEW (so elusive that they don't have their own website to share with you). If you'd like to check it out (please do) then you can see our new website here.
Cultural Wildlife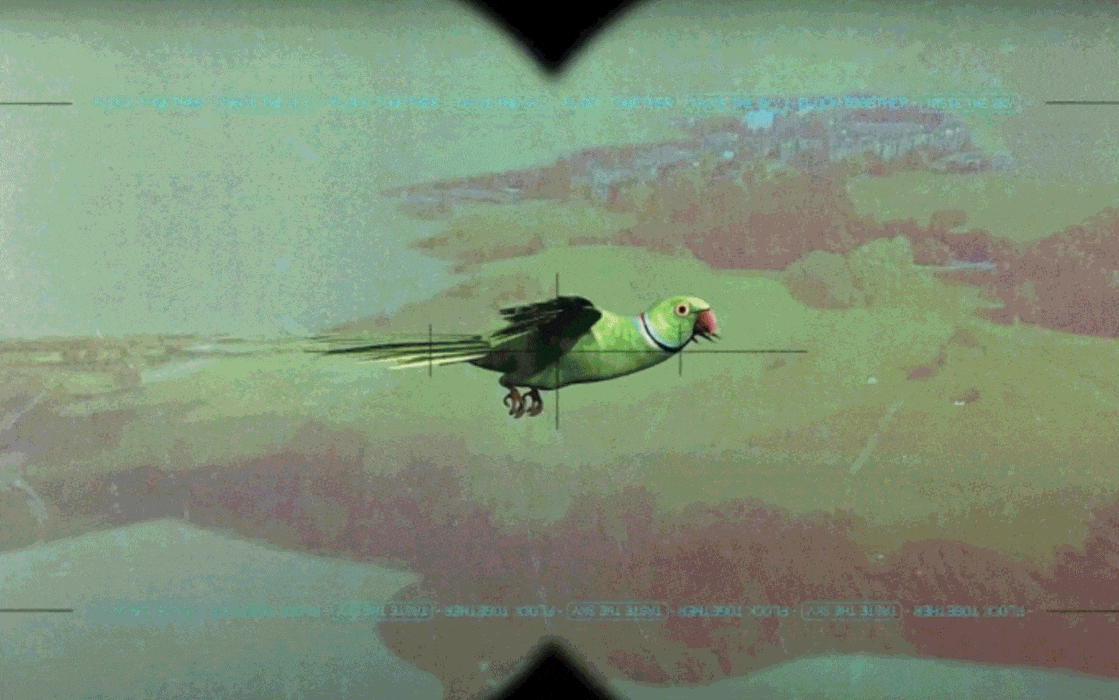 From Atlantic raves to shiny sculptures and fantastical floral installations, here are our top picks for cultural experiences across the UK and Ireland, which also bring a connection to nature, for the months ahead:
Flock Together
Taste the Sky EP Series
Before you leave home, tune in to Flock Together's new EP series, which is all about lifting up new POC talent – musicians, producers, spoken word performers, and rappers – mixing their creativity with calming nature sounds to create a fresh new format. They have launched with three EPs for three Flock Together chapters – London, New York and Tokyo. The London edition features poetic verse from Anu alongside bars from KAM-BU and production from Mercury Prize nominated producer Earbuds – all balanced beautifully by birdsong and original field recordings from London and its surroundings. A percentage of royalties from every Taste the Sky record will be donated to community charities. bio.to/FlockTogether
Sussex Modern x Nathan Coley
Tentative Words Change Everything
Lewes, Sussex
Until 29 August
Discover six illuminated text sculptures by Turner Prize-shortlisted, contemporary British artist Nathan Coley which will be on display at surprising locations around the Lewes district of Sussex. From beaches and vineyards, to churchyards and car parks, Nathan uses 'found writing' in many of his works, isolating it from its historical reality, giving it a new life which is intended to mean different things to different people. Exact locations and more information: sussexmodern.org.uk/nathancoley
Drop Everything, Inis Oírr, Ireland
Residency. library. studio. rave.
27 – 29 May
This week-long multidisciplinary residency on the Inis Oírr, smallest of the Aran islands, focuses on new contemporary culture, offering a magical backdrop to get excited about new ideas and take the time to consider them. Bringing together a cross section of creatives, from creators in fashion and architecture, to food and music, it culminates in a public weekender of showcases, performances and lectures all set in rich natural heritage. Created by everyone who contributes, whether that's with their art, their skill, their time or by funding the event. Access by request only so get your emails in now! info@dropeverthing.net
Garden Museum, London
British Flowers Week: The Future
With Frida Kim, Harriet Parry, Kate Wren Flowers, McQueens Flowers & Wagner Kreusc
9 – 13 June
The Garden Museum's annual British Flowers Week exhibition is returning 9 – 13 June 2022 in partnership with New Covent Garden Market. Taking home inside the Garden Museum's historic Grade 2* listed building and its beautiful grounds, the show of 5 unique installations will unite florists, flower growers and flower lovers, in a celebration of British-grown flowers and the artistry in floral design. This year's exhibition theme is 'The Future', with a focus on sustainability and an environmentally-friendly approach. Tickets to the exhibition will also give you access to the spring/summer 2022 exhibition which explores the use of roses in fashion Wild & Cultivated: Fashioning the Rose. Visit www.gardenmuseum.org.uk
Body & Soul, Ireland
Comedy, curiosity, creativity & commissions
17 – 19 June
One of Irelands' best loved and most unique music and arts festivals has just 5,500 weekend tickets available for this year's grown up affair. Collaboration takes centre stage – from secret stages to forest feasts, intimate performances and moments of transcendence, drag queen brunches, art installations, spoken word, a Pagan Raves and much more – all in the stunning grounds of Ballinlough Castle Estate, Co. Westmeath, Ireland. www.bodyandsoul.ie
Our Time on Earth
Barbican Centre, London
Until 29 August
A major exhibition celebrating the power of global creativity to transform the conversation around the climate emergency. Through art, design, science, music and philosophy, the exhibition presents a range of radical visions for the future of all species using immersive, interactive installations and digital works that explore Earth as a community to which we all belong – humans as just one species among millions. The show includes work from our brilliant client Marshmallow Laser Feast.
Simone Rocha: Girls Girls Girls
Lismore Castle, Ireland
Until 30 October
girls girls girls is a major new group show curated by the celebrated Irish fashion designer, Simone Rocha. As a designer Rocha has deep connections to artists and their practice with this exhibition looking at the female gaze from multiple viewpoints. A juxtaposition of media forms, encompassing art, sculpture and photography, subvert the traditional concepts of femininity as the exhibition brings established artists such as Cindy Sherman and Roni Horn together with those emerging, including Sophie Barber, Luo Yang and Genieve Figgi. www.lismorecastlearts.ie/whats-on/girls-girls-girls
Henry Moore: Sharing Form
Hauser & Wirth Somerset
From 28 May
Hauser & Wirth Somerset present a major exhibition of works by Henry Moore, curated by Hannah Higham of the Henry Moore Foundation in collaboration with the artist's daughter Mary Moore. A comprehensive survey spanning six decades will extend across all five gallery spaces, in addition to an open-air presentation of seminal works including. The exhibition takes as its starting point the artist's early fascination with the neighbouring Neolithic site of Stonehenge and continued exploration of the upright abstract form. www.hauserwirth.com/hauser-wirth-exhibitions/36155-henry-moore-sharing-form/
Booking now!
Serpentine, LIFT and We Are Lewisham present SUN & SEA
23 June – 10 July
Staged on an indoor beach as part of LIFT 2022, Serpentine's Back to Earth project and Lewisham's year as the Mayor's London Borough of Culture 2022, we are excited to see this operatic durational work unfolding on a loop over several hours, which was first presented as Lithuania's winning national pavilion entry for the 2019 Venice Biennale and is now touring. Audiences watch from the balcony as dozens of performers bring the scene to life. At first appearing to present a vision of a mundane afternoon at the beach, at the heart of Sun & Sea lies an urgent exploration of our relationship with the planet, the threat climate change presents and the dangers we face if it is ignored. www.serpentinegalleries.org/whats-on/sun-sea/
On our stereo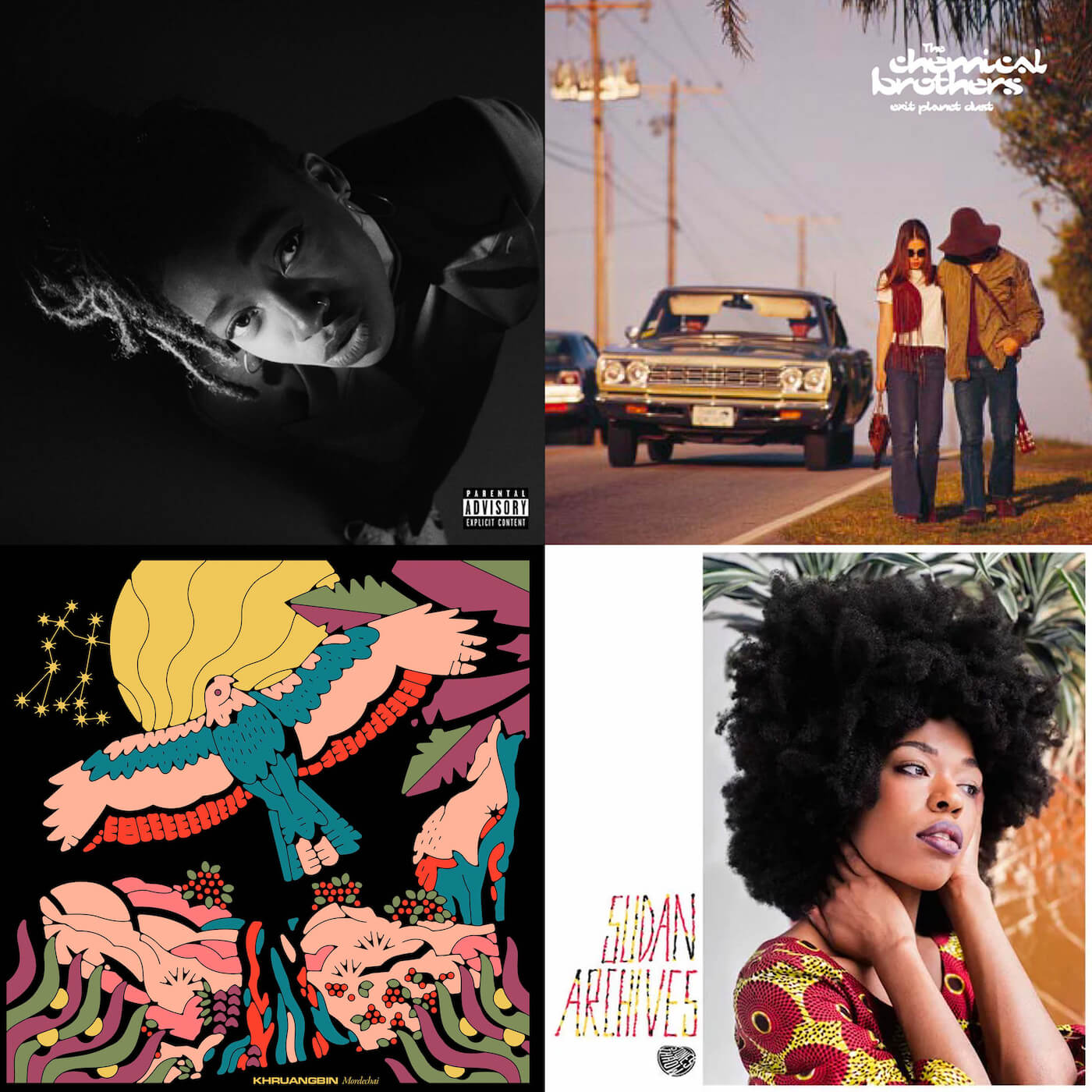 This edition's playlist has been created by Dave Harvey, co-founder of Team Love, co-created with AEG Presents and features an eclectic mix of artists from FORWARDS Festival.
A little of what we're up to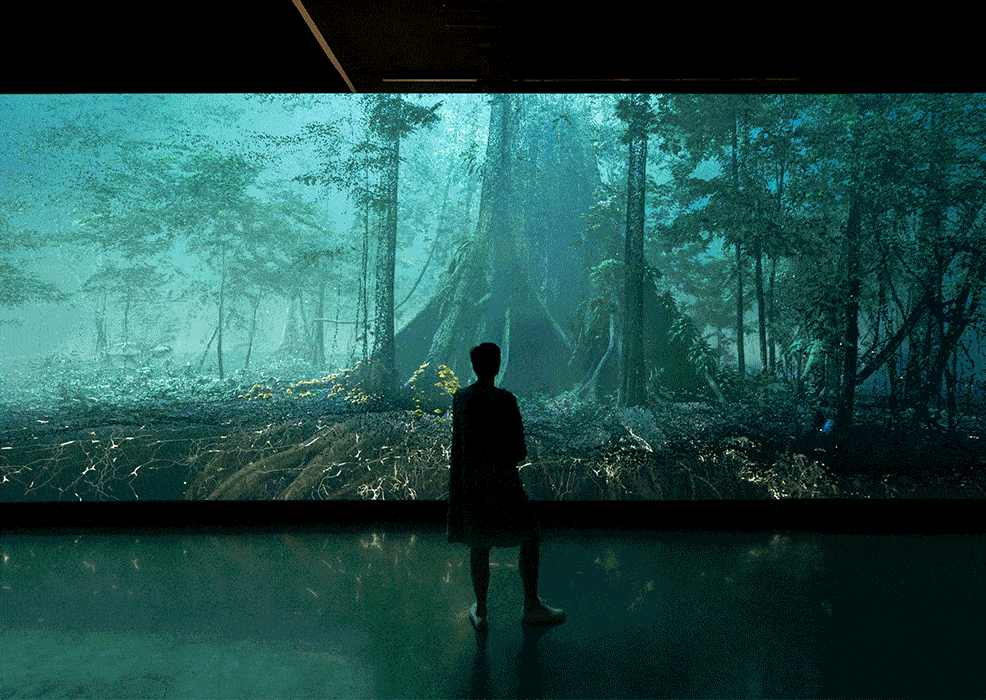 This Spring sees our team travelling from Venice to Bristol, London to Ireland, with a sparkling array of exhibition openings, festivals and commissions in hand. We've just returned from Venice where we represented the Malta pavilion's amazing kinetic installation and the Lofoten International Art Festival, who worked with inmates from an Italian women's prison, as a precursor to their main event which takes place in Lofoten Islands, Arctic circle in September. Immersive digital artists Marshmallow Laser Feast have also launched a new large scale video installation at OUR TIME ON EARTH at the Barbican.
We've been busy promoting three films as varied and wonderful in their themes as ever; first up a beautiful and unique nature documentary tracking snow leopards in Tibet (The Velvet Queen); Leah Purcell's feminist revenge western, The Drovers Wife: The Legend of Molly Johnson, set in the Australian outback; and a heartfelt tribute to the legendary cinematic composer Ennio Morricone (Ennio), featuring commentary from Wong Kar-wai, Bruce Springsteen, Clint Eastwood and many more.
Over in the CREATIVE STUDIO, we're thrilled to be consulting and producing with Somerset House on all things digital. We've commissioned Brighton based photographer, Hollie Fernando, known for her dreamline and ethereal approach, for Birch's recent advertising campaign and programmed Blindboy Boatclub and Suzanne Ciani as part of the festival line-up for Body & Soul festival.
(Clients included; FORWARDS, Body & Soul, Venice Biennale, LIAF, The Photographers' Gallery, Birch, Modern Films, Dogwoof).
Margaret Meets Hana Sutch
Could you tell us a bit about how 'Go Jauntly' came about?
Go Jauntly was born out of the frustration of not being able to find nice places to go for a walk, despite living in London which is 47% green space. Living in an area which was surrounded by parks but never visiting them because we never thought to explore around the corner. We want to unlock hidden gems for people, and help them enjoy the benefits of walking in nature and connection, even if you're living in the city.
We're really lucky in London, as it's actually very green in comparison to other cities, but as urban dwellers, we may not have a good relationship with nature. We wanted to help families and adults to get out and about and enjoy micro adventures on their doorstep.
Especially over the past 2 or so years, it's so important to get out of the house and enjoy those moments outside, would you agree?
One of the things that helped people in the early days is that they could enjoy the unfurling of Spring, when other uncertainty was happening. And with Spring, there is always a certainty that the season will change, and the birds will come. A lot of people were still having to work, a lot of people couldn't make the most of the time away from work, but for the rest of us it was a really great help, it was for me anyway.
It's definitely a flexible thing, finding the time to get out in nature and get your fix.
You can even do it from your window when you're washing the dishes, you can appreciate the sky, or the sun-rays, the leaves, the birds twittering. You can tune into nature even if you can't get out. But obviously if you can get out that's even better.
What was the highlight of setting up Go Jauntly?
About a million things came into my head when you asked that, it was like my life flashing before my eyes!
On a personal level, I've loved focusing on one thing, having my mind on the one project and being able to go really deep in the subject and become a bit more of an expert.
On a wider level, I'm really spurred on by the role of us as humans, habitants of this planet, to work to create a nice place to live, and to encourage other people to have that same affinity with nature that I feel like I've gone on to develop.
Being able to work on a solution that helps the climate crisis, the biodiversity crisis, the mental health crisis and the obesity crisis, all these different things are really rewarding because I don't think I could be doing any old job, I have to be doing something that actually matters.
And the challenges?
It's a mix of daily hurdles, and much bigger hurdles – maybe you never fully learn to get over, but you just adapt and learn to navigate through. One thing that I have learned is that there will be loads of challenges, and the test is in your resilience to navigate those. Some of them you can't move, and you'll have to find a new way around something. It's climbing a mountain, but you never have to go alone.
Have you seen a rise in users and growth alongside the pandemic and the last couple of years?
There was definitely momentum built around walking in nature, because there's so much research to support that noticing nature is good for you; not only physically and mentally, but walking can help combat a variety of crises. Everything from air quality, through to carbon emissions, and happiness and health. There was already a movement to get off the sofa, and out and about in nature, but I think we were lucky as we were able to continue to work from home.
In terms of growth, there was a drop in users when we were told to stay home, and as restrictions eased, we were told we could go for an hour walk for example, we definitely saw an increase. Walking was one of the only things we could do other than essential shopping, so I was very grateful that we could walk, not just for my own personal wellbeing.
Can you tell us about any new features?
Our dynamic green routes which help people walk from A to B in the greenest, leafiest, least polluted way have been very popular. The circular walks that plot routes that start and end at users' front door, wherever they are in the UK, are continually being used by people, especially during the week. So not only are people using Go Jauntly for leisure walks at the weekend, they're also using it during the week to pop to the shops, run errands or just a lunchtime walk.
What is your favourite city walk?
I like to switch it up, my favourite walk to begin with was in Sydenham Hill Woods in South East London, it was definitely a big inspiration for Go Jauntly because it was a little forest bathing paradise that I found with my young son and husband. We were so blown away with how we found this beautiful woodland in the middle of South East London. That was definitely a very important place in my mind.
Sometimes I get off of the commute and walk the scenic route home, because if I walk through a park and tune into the sounds of the birds, and the dappled light from the trees, and big open spaces, I feel soothed. Finding those small moments wherever you are and just tuning into nature can help to make an average walk great.
Do you like to walk alone or with other people?
It's a combination of the both, I wouldn't be able to choose. Sometimes you want to be around friends and just bumble along and then sometimes it's nice to just take the dog out by yourself. Any kind of walk is good, with or without friends.
It's those times you walk by yourself and are reminded of friends that makes Go Jauntly great, so you can share the routes with your friends.
Exactly, with the app you can create your own walks, especially if there's one that you particularly love, and then it gets added and shared with everyone. I think that's a really lovely community element of the app, that you can share these walks that you've enjoyed for others to enjoy too.
What is next for Go Jauntly?
We have loads of things bubbling away, but the main thing is that we want people to find beautiful curated routes wherever you are in the UK and Ireland. We're working with a variety of partners to launch routes in areas outside of London.
We've also gotten into making these kid-friendly puzzle trails that are fun to do with the family. So there are little treasure hunts in the app, and we get you to note down clues, and at the end you discover a surprise!
Finally, we've launched walking challenges that are really accessible and easy to do. A variety of challenges from doing 5,000 steps a day, or enjoying 5 sunrise walks a week, through to walking 2,022 km in 2022. There's definitely lots on the horizon for Go Jauntly.
To discover Go Jauntly for yourself click here.
A Century of the Artist's Studio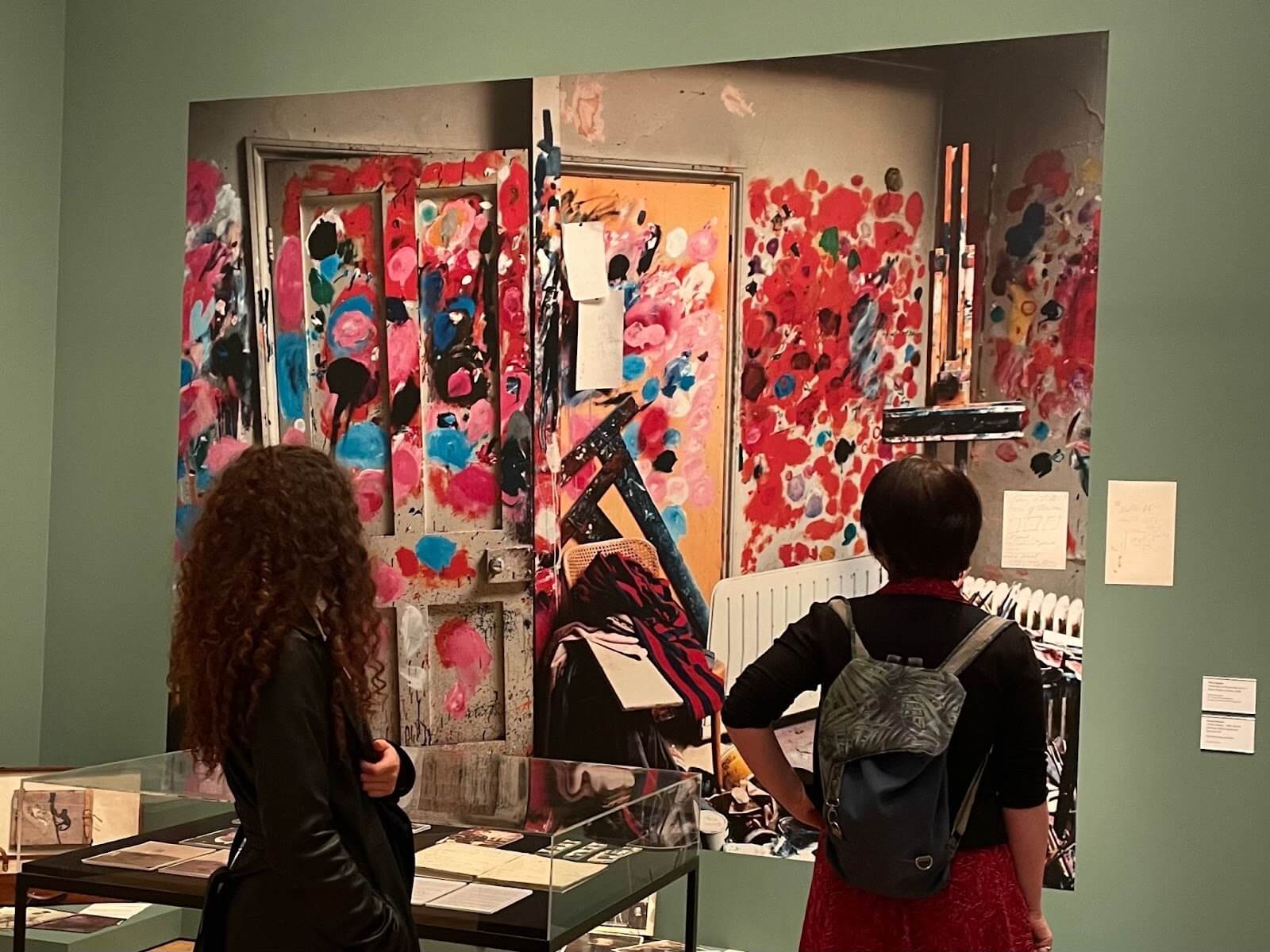 Last week myself and the Margaret team headed out to Whitechapel Gallery and had the pleasure of seeing 'A Century of the Artist's Studio: 1920 – 2020' as our monthly cultural outing. Surveying the artist studio over the past 100 years, the exhibition can only be described as a voyeur's dream. Hugely in-depth with over 80 artists featured in a variety of different manifestations of the studio – from film and photography to paintings and installation – the exhibition explores the studio as a place of performativity, isolation, community, intimacy, sanctuary, and self-expression.
For want of a better phrase – it was totally meta. The exhibition reflects the gaze back from the artworks to the artist studio as the subject of the art itself. I really resonated with that idea. As a creative person, a creative space is so important to me – not only as somewhere where I can create, but as something I've created! It reflects me. The exhibition was fascinating because it felt so personal, like I was getting a peek behind the scenes and into the artist's minds.
It's proven hard to choose a favourite from the countless impressive features from Francis Bacon, Picasso, and Matisse, to photographs of Tracey Emin's performance art piece in which she locked herself in a makeshift studio for two weeks (a close runner up). However, a definite stand-out for me was the film reel of the NYC creatives of the 60's who showed up in Andy Warhol's tin foil lined 'Silver Factory'. I don't know if it was the reflective glisten of flash on foil, but I was left with an appreciation of the studio as this powerful space that transcends normal laws and where wonderful things can happen and are made.
Review by Sophia Hammond