On Summer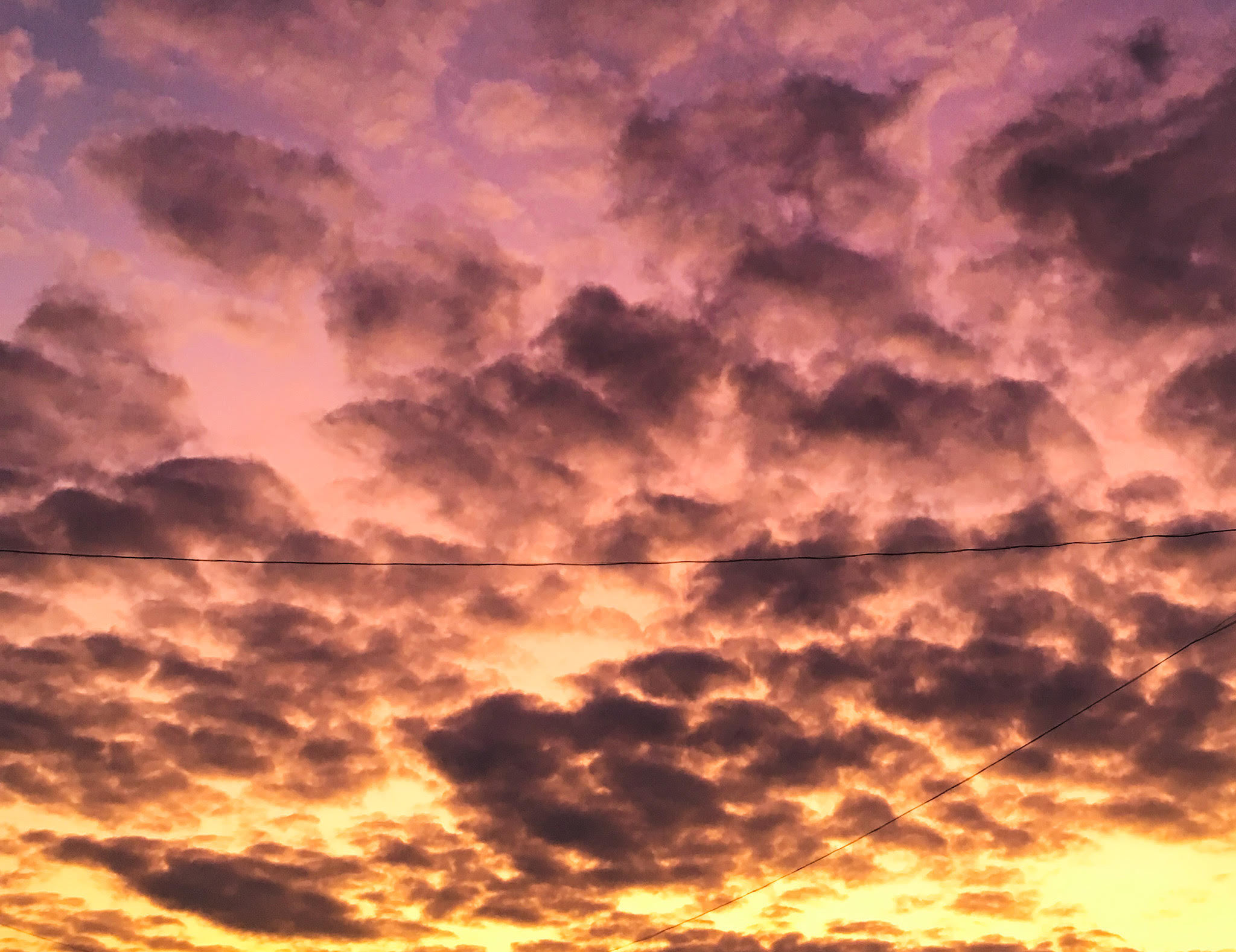 People can be swift to dismiss the seasons in the city. June sneaks upon us. We usher in the summer in its human-made markers: Glastonbury, Wimbledon, pitchers of Pimms scrawled across chalkboards. The first hot weekend and the skin is out, beneath crop tops and short-shorts, flip-flopped feet slapping gently against the pavement.
I cling to the astronomical seasons. In spite of the changing weather and the cold, hard science I prefer a measure of halves and extremes. Days and nights in matching lengths, which shrink and grow with the turning of the year. Autumn with the equinox, winter with the solstice, spring with the vernal equinox, summer with the longest day – in 2022, the 21 June. Until then, I maintain that we are merely at the end of Spring.
I catch the summer in how the sun moves around the brick wall behind my flat and the spray of papery red poppies opening out of tree wells and beneath lamp posts. In the city, my summer starts with cow parsley surviving in alleyways and on the edges of parks, the neglected front gardens turning yellow with dandelions, the roses bursting open everywhere from the smart streets of Islington and Dulwich to the council estates exhaling nearby. Challenge yourself to stop every time you pass a rose and smell it. That's summer.
We talk about the weather, about when "summer" will turn up, about whether it is over, or if it is too long. We stumble out of pubs or clubs and it is strangely light. Summer's nights are long, but they are so short, too – a blink, a drink, a dance, and morning has come, milky and mewling. Summer in London is people in bikinis in the park on a Tuesday lunchtime and gins in tins and the snaking smell of barbecue on the air. It is the sound of three sound systems in three adjacent gardens colliding at once. It is seeing forgotten-suncream faces glow softly on the Tube. It is a handful of weeks where spontaneity seems easy in this structured city, and we run and we run and we run at them.
Alice Vincent is a writer of books and articles. Subscribe to her newsletter, savour, here.
Margaret Mornings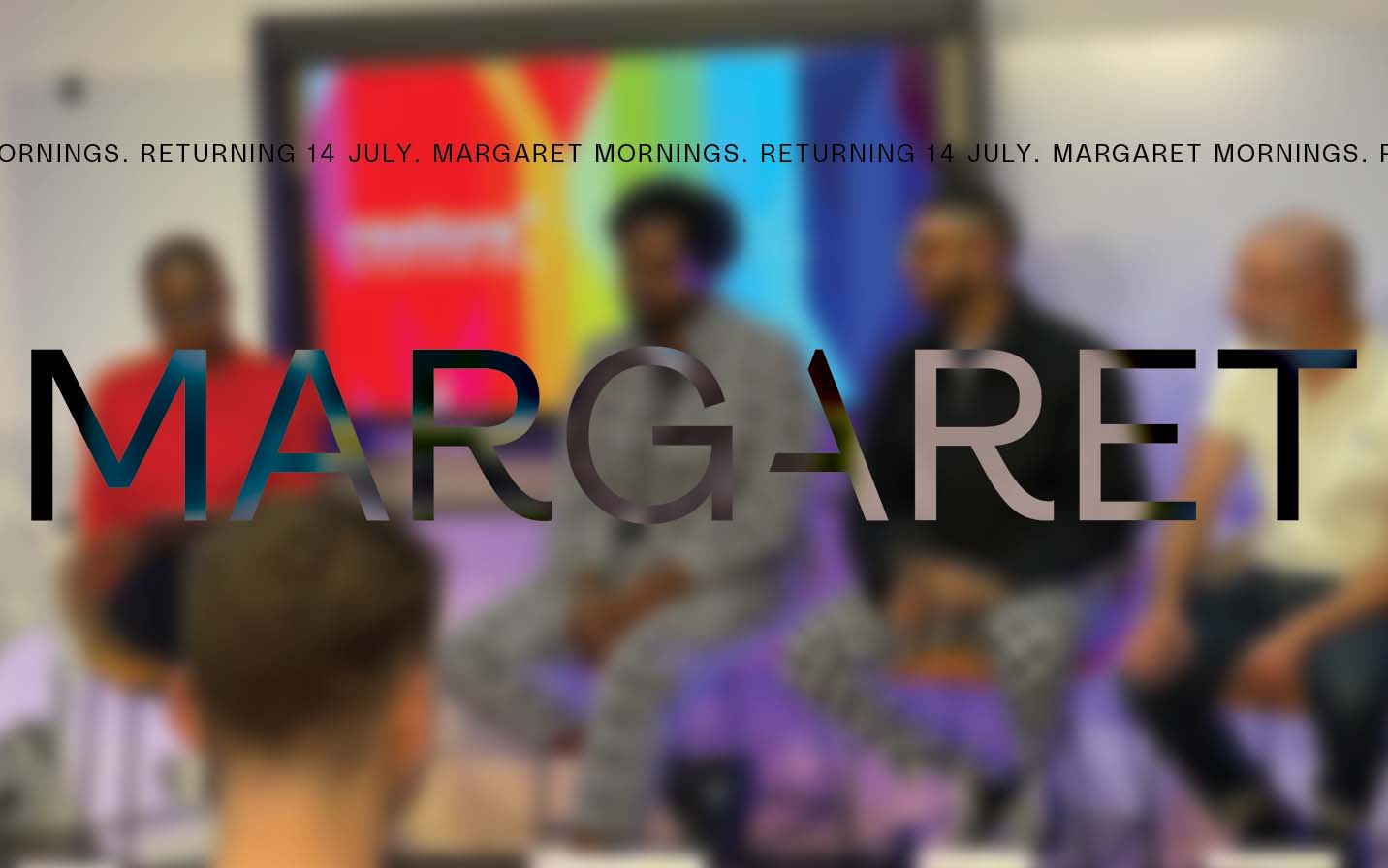 Save the Date! We're excited to announce the return of Margaret Mornings – our quarterly, curated panel discussions which bring together creative experts and diverse voices to explore timely cultural topics. Keep your eyes peeled on our socials for the announcement of summer session on 14 July.
Cultural Wildlife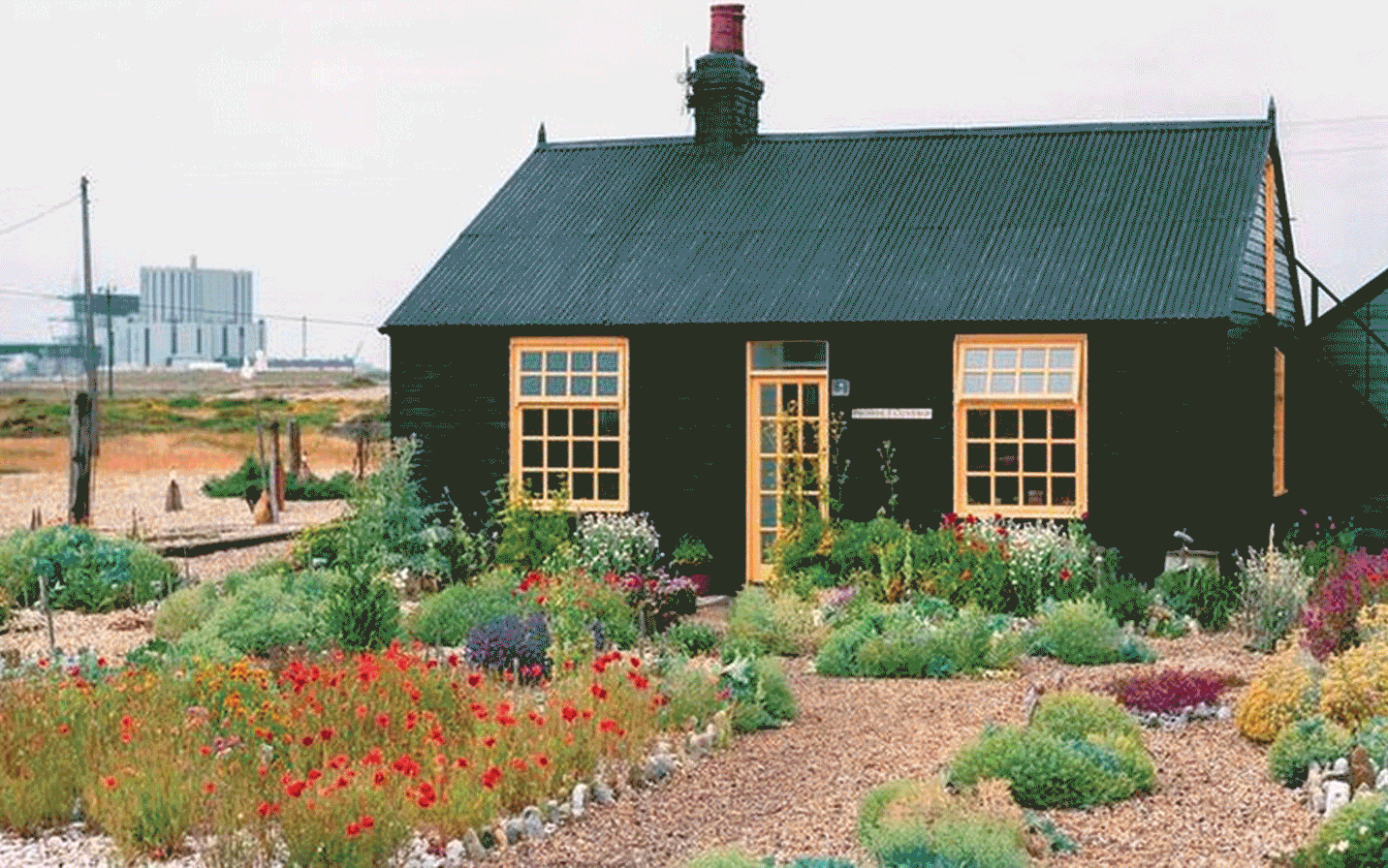 With an eye on the environment and your pockets, our top Summer picks are cultural days out you can take from London by train. For those that prefer to walk.. ..check out the hikes organized by Athene Club, a UK based outdoor community, centered around nature and bringing girls together.
Dungeness, Kent
Known for its unique beauty, Dungeness, on the Kent coast, is home to the late Derek Jarman's beautiful garden at Prospect Cottage. Planted in the full blast of sea winds and shingle, just 10 mins from the train station, it proves that gardens can be made anywhere.. Eat at the Snack Shack or watch outdoor cinema at the Dungeness Fish hut if the Rebel Reel Cine Club is in town.
Nearest station: Rye
Charleston Trust, Kent
Festival of the Garden
This year's festival returns with four days of live and in-person events bringing together today's most pioneering gardeners, designers, writers, artists, horticulturists and activists. Expect to explore our connection with the land, and the line between wilderness and cultivation, landscapes and gardens.
https://www.charleston.org.uk/festival/festival-of-the-garden-2022/
14-17 July
Nearest station: Lewes
Modern Art Oxford – Oxford
Ruth Asawa, Citizen of the Universe
Citizen of the Universe takes a unique look at the late visionary artist, educator and activist Ruth Asawa. The exhibition features her signature hanging sculptures in looped and tied wire, and celebrates her holistic integration of art, education and community engagement through displaying prints, drawings, letters and photographs.
https://www.modernartoxford.org.uk/whats-on/ruth-asawa-citizen-of-the-universe
Nearest station: Oxford
Henry Moore Foundation & Gardens – Hertfordshire
A stone's throw from our friends at Birch is the Henry Moore Foundation .Located at the artist's former home in Hertfordshire, the gardens showcase Moore's monumental sculptures in the landscape where he worked for over four decades.
https://www.henry-moore.org
Nearest station: Bishop's Stortford
MK Gallery – Milton Keynes
Featuring over 140 black and white and colour photographs from Viviane Maier who has only recently been revealed as one of the most significant photographers of the 20th century. Also on display are film and audio recordings which reveal the breadth of Maier's work and her fascination for observing and recording everyday life. We also highly recommend the film, Finding Viviane Maier, which we worked on the UK release for a few years back and which tells her extraordinary story.
11 June-25 September
https://mkgallery.org/event/vivian-maier/
Nearest station: Milton Keynes
The Fitzwilliam Museum – Cambridge
One of the most influential artists of our time, David Hockney (b.1937) takes over Cambridge this spring and summer with an exhibition across The Fitzwilliam Museum and The Heong Gallery, Downing College.
https://www.fitzmuseum.cam.ac.uk/visit-us/exhibitions/hockneys-eye-the-art-and-technology-of-depiction
Nearest station: Cambridge
Whitstable Biennale
This year's festival borrows its title from Mimi Khalvati's evocative poem, Afterwardness. The poem explores loss, trauma and the concept of 'afterwardness', a term originally coined by Sigmund Freud to describe the belated understanding of events that comes with the passing of time.
https://whitstablebiennale.com/whitstable-biennale-2022/
11-19 June
Nearest station: Whitestable
Ditchling Museum of Art + Craft
Frank Brangwyn: The Skinners' Hall Murals
Eight mural panels by Sir Frank Brangwyn RA (1867 – 1956) will cover over 10 meters and span from floor to ceiling in a remarkable new exhibition at Ditchling Museum of Art + Craft.
Thu 26 May – Sun 16 October
https://www.ditchlingmuseumartcraft.org.uk/events/category/current/
Nearest station: Hassocks train station (London to Brighton route)
On our stereo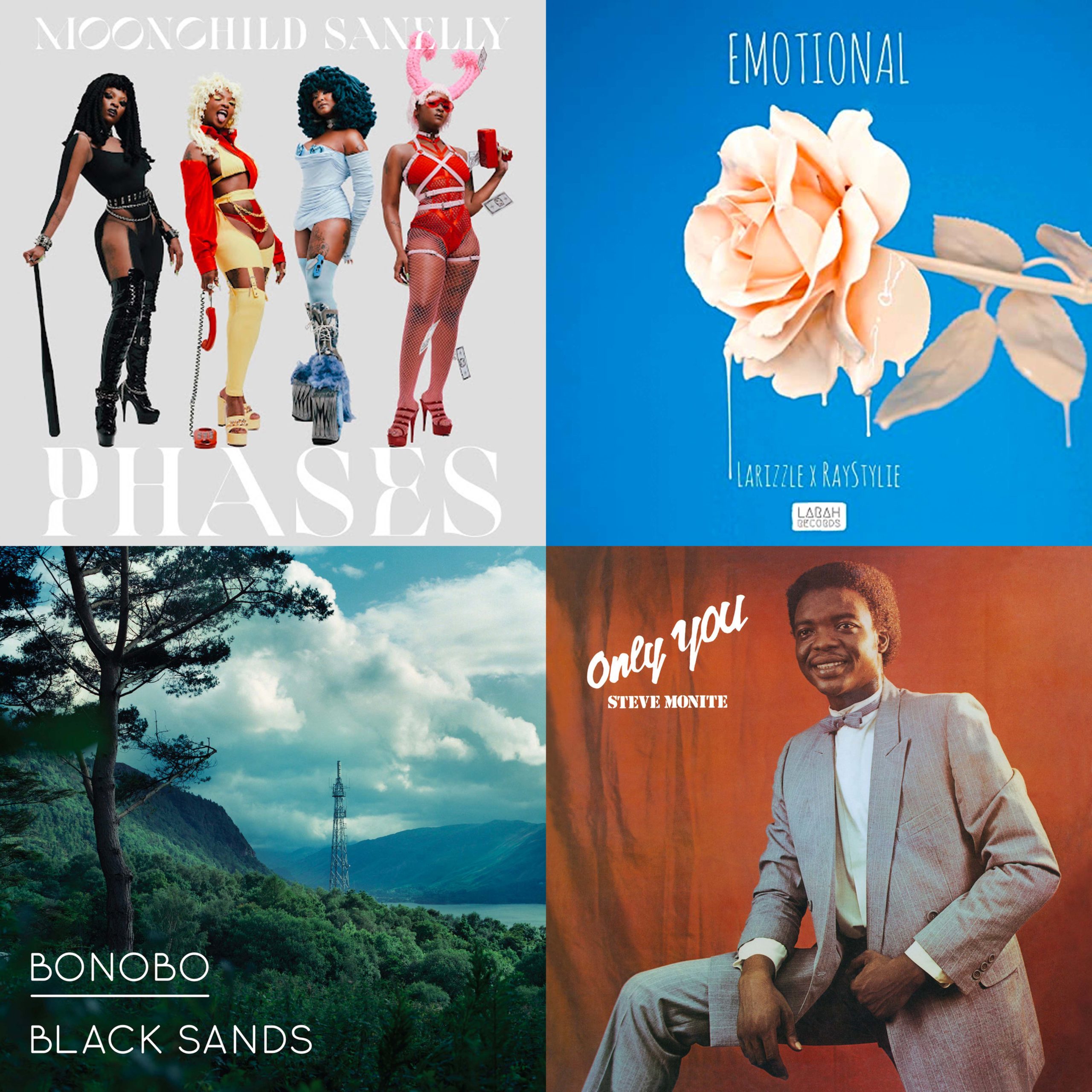 This edition's summer playlist has got us counting down the hours till we can don our dancing shoes and get out in the sunshine.. It's been put together by West London club legend Leo Greenslade, who will be spinning at this weekend's summer solstice festival Birch Arising.
A little of what we're up to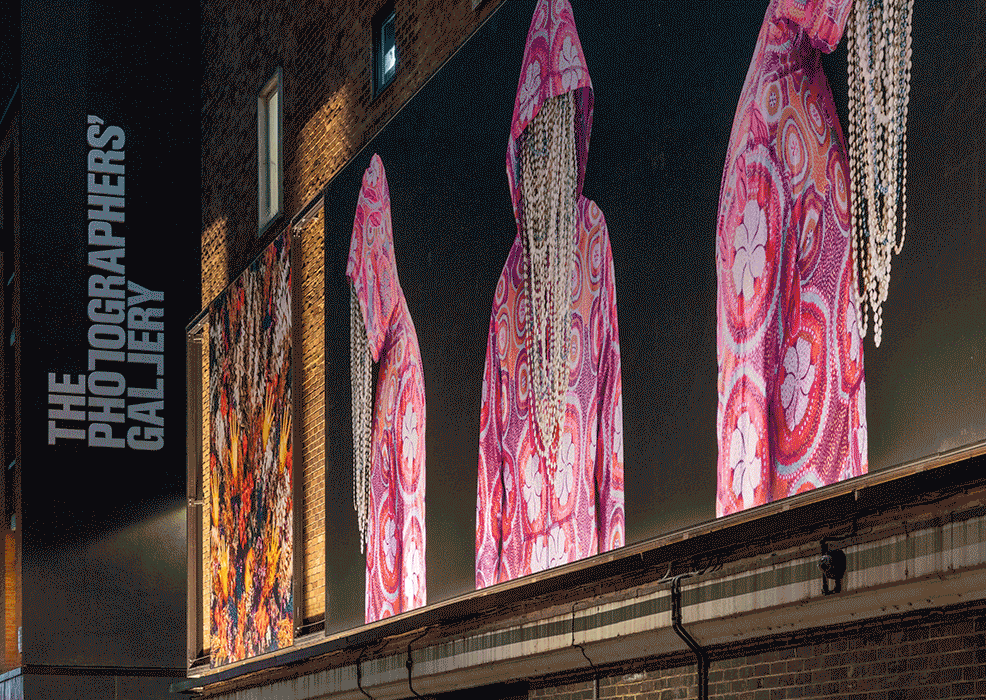 As we return from the Solstice festivals, full of the joys of spontaneity, togetherness and having remembered to bring our wellies, we'll turn our attention to the next set of launches in our cultural world.
On screen, we continue our long-term publicity and partnerships work with UK distributor, Modern Films, who are a London-based, female-led, social issues-driven film company. Next up we're launching Futura, a portrait of Italy observed through the eyes of its teenagers, filmed on a roadtrip through Italy. We'll also launch the first film for new client DocN'Roll, Laurent Garnier: Off the Record, which charts the career of this legendary DJ and producer, alongside the roots of dance music and evolution of club culture. 
The theme of contemporary concerns  continues as we release more details on the INFORMATION Stage at brand new FORWARDS festival this September, which will feature an appearance from Lemn Sissay, one of the UK's best-loved poets who will perform his one man show reflecting on a childhood in care, self expression and Britishness.  
24th June sees the opening of 'How to Win at Photography: Image Making as Play' at The Photographers' Gallery, London. The show is a new multimedia exhibition exploring the relationships between photography, image-making and play. It invites audiences to focus on the playful aspects of visual culture, and creates unexpected connections between the history of photography and the practices of image-making within computer games and wider digital screen culture.Further afield, the National Maritime Museum Cornwall reprise their acclaimed British Tattoo Art project, with a new commission created by 14 Black and POC tattoo artists.
Margaret Meets Zaineb Abelque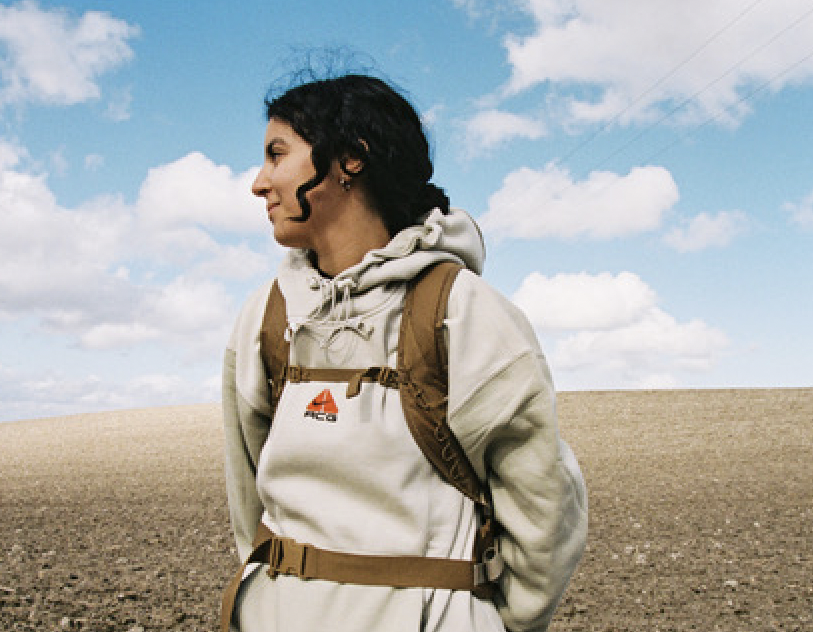 What inspired you to start Athene Club? How did it start and what would you love to become?
Athene club started purely from the feeling isolation in the outdoor space paired with the desire to meet more women while merging the love for nature, art and sisterhood.
We would love Athene club to become a space where females can find nature friends and build together. Feeling like that group of friends you wish you had in school. From it we want people to feel inspired and motivated as collaborations prosper.
What benefits have you felt from spending time in the outdoors?
Since spending time outside as a collective there's definitely been more joy and calmness. The feeling of taking a break and being recharged when getting back in the city.
Is Athene your main focus or do you wear many work hats?
Athene is our first child! Both of us our freelance photographers. While Zaineb works at a gallery on the weekend and has just left her job as curatorial assistant. Olivia working at Aime Leon swore while dedicating her time building the Nike London Snkrs community identity.
What's inspiring you right now? New places, music, films, food. Anything!
Flowers! Mountains! Rock climbing! In terms of places we are really keen on exploring more of England places like Cornwall and any wild swimming.
In terms of music HERE is a recent playlist that sums up the mood!
Who would you like to collaborate with in the future?
Any collaboration that's rooted in bringing people together and the love for the outdoors is something we're here for. Supporting each other while also creating.
WEIRD SENSATION FEELS GOOD: The World of ASMR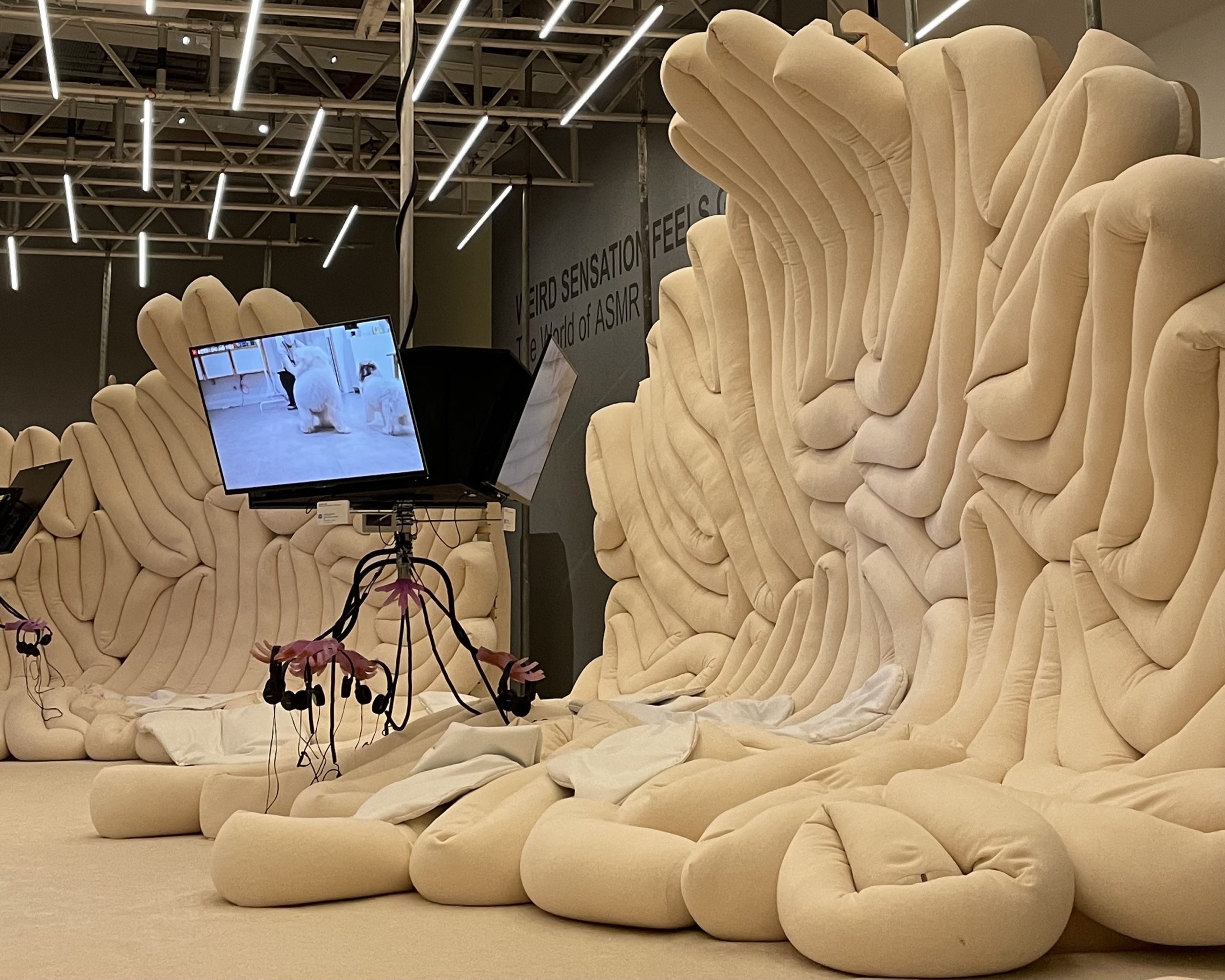 There's not many public places where it's acceptable to curl up in a ball and watch infamous Bob Ross videos, but luckily last month I found the perfect spot for it. Currently on show at The Design Museum is WEIRD SENSATION FEELS GOOD: The World of ASMR – and it's a rollercoaster of deep calm, relaxation and euphoric feeling.
ASMR (Autonomous Sensory Meridian Response) is a physical sensation, like a tingling in the body, triggered through sound, touch and movement. Where ASMR is usually presented on a screen, this exhibition brings it into a physical space, creating a safe environment for people to escape from the complexities of modern life, it was truly refreshing. 
Everywhere you turn there's new materials to touch, unique sounds to be heard or mesmerising videos to observe. 
The highlight is an extra large clam-shaped structure, covered in soft foam cushions extending into the ceiling, which merges with the neutral tones of the room. Dotted around the structure are multiple screens and headphones playing various videos, from IKEA's ASMR room tours, to Björk reviewing the inside of her television for the first time.

Review by Olly Crown